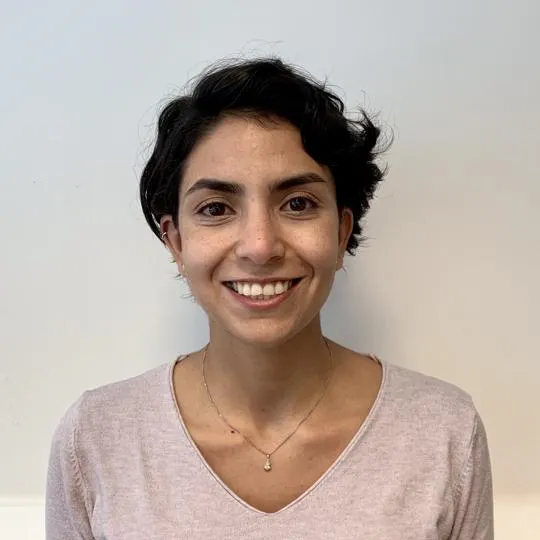 Ms Rayan Taher
Research Assistant
Contact details
Biography
Rayan joined Kings College London in 2022 as a research assistant to work on the STOP (Successful Treatment of Paranoia) trial that aims to test the effectiveness of the STOP app in reducing paranoid symptoms using Cognitive Bias Modification (CBM) therapy. She's previously worked as an assistant psychologist and then as a research assistant at an NHS hospital. She has an MSc in Foundations of Clinical Psychology from the University of Southampton.
Awards:
Saiid Foundation Award
NIHR Researcher Initiation Award
Research Interests:
key publications:
Taher, R., & Allan, T. (2020). Posttraumatic growth in displaced Syrians in the UK: a mixed-methods approach. Journal of Loss and Trauma, 25(4), 333-347.
Taher, R., Stanford, S., Carr, N., Vanderpuye, N., & Chandrakumaran, K. (2022). Fear of cancer recurrence in peritoneal malignancy patients following complete cytoreductive surgery (CCRS) and hyperthermic intraperitoneal chemotherapy (HIPEC): an observational study protocol. BMJ open, 12(2), e057294.