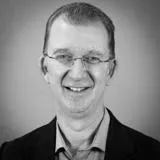 Professor Richard Brown
Emeritus Professor of Neuropsychology and Clinical Neuroscience
Honorary Consultant Clinical Psychologist with SLaM
Contact details
Biography
Professor Richard Brown trained as a Clinical Psychologist at the (then) IoP in 1982 before undertaking a PhD in the Department of Neurology supervised by the late Professor David Marsden. He worked for 10 year at the MRC Human Movement and Balance Unit, Queen's Square before returning to the IoPPN in 1998. He served as Head of Department of Psychology from 2012 - 2018. He retired in September 2020.
Prof. Brown's research has involved laboratory-based and clinical research and spanned a range of movement, cognitive, emotional and social aspects of neurodegenerative and acquired brain disorder. Until 2020 he was Honorary Consultant Clinical Psychologist with the South London and Maudsley NHS Foundation Trust, Neuropsychiatry Service.
Before retiring he served at the training lead for the NIHR Maudsley Biomedical Research Centre. He remains a faculty member of the NIHR Academy..
Qualification
BA Experimental Psychology, University of Oxford
MPhil Clinical Psychology, University of London
PhD, Neuropsychology, University of London
Research Interests: 
Prof. Brown's primary area of research has been in the area of clinical neuroscience, particularly in patients with neurodegenerative diseases associated with fronto-basal ganglia systems such as Parkinson's disease.
To Note: Professor Brown is no longer able to take on new research or supervisory commitments