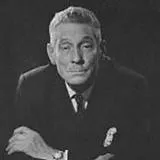 Ronald Thompson Grant (1892 -1989)
Biography
A researcher on the battlefield


In 1934 Ronald Thompson Grant was appointed director of a newly established MRC Clinical Research Unit at Guy's Hospital Medical School, and was also elected a fellow of the Royal Society. At Guy's he studied the physiology and pathology of blood vessels, until in 1940, his laboratory was destroyed by a bomb.

He was then commissioned to study 'traumatic shock' or 'wound shock', caused by bomb injuries, an area little understood before the Second World War. Grant and his colleague Basil Reeve recognised that haemorrhage was a major factor in wound shock and suggested that patients with massive injuries and continuing haemorrhage could be kept alive by transfusions. The philosopher Ludwig Wittgenstein was a laboratory assistant to the team from 1943 to 1944. Grant and Reeve's research continued in Newcastle upon Tyne with patients injured in industrial and road accidents, and from late 1943, they studied injuries on the Italian battlefield, just 10 miles from the front.

Grant received the OBE in 1945, and returned to Guy's to continue research until his official retirement. Personal grants from the Medical Research Council and the Wellcome Trust allowed him to continue working at the bench up to the age of 80.