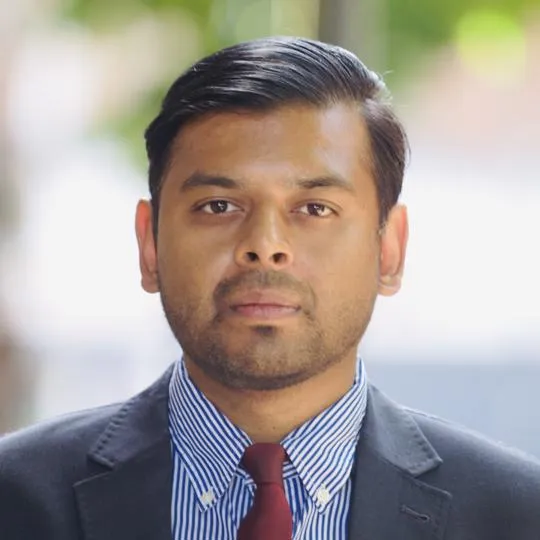 Dr Sachi Patel
Hindu Chaplain
Contact details
Biography
Dr Sachi Patel is the Hindu Chaplain at King's College.
Sachi has a MPhil in Classical Indian Religion (SOAS) and a PhD in Hindu Theology (University of Oxford), during which he researched the intersection between Politics and Religion in eighteenth-century India. He subsequently produced a book publication for the Routledge Hindu Studies Series, detailing the relations between Jaisingh II and the rise of public theology in the Gaudiya Vaisnava tradition.
He was born in London and has previously lived as Hindu monk in the UK and India. He has also served as a Hindu Chaplain at the Olympic games in 2012, the NHS Nightingale Hospitals and other universities.
He would very much welcome meeting students and staff from all backgrounds.