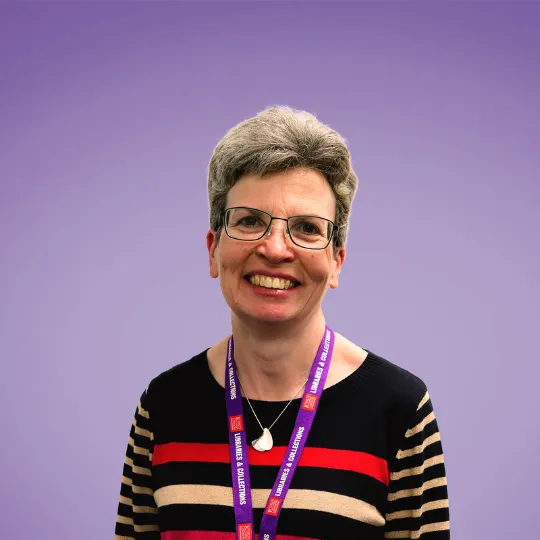 Sally Brock BA (Hons) Dip Lib. MA MCLIP
Head of Operations
Contact details
Biography
Sally heads up Business Operations in Libraries & Collections, which is responsible for enabling and underpinning the high-functioning of Libraries & Collections through marketing activities, business continuity planning, business intelligence, budgeting and ensuring our people are developed, engaged and deployed to ensure the delivery of our strategic aims. She joined King's in 2003, having worked in the libraries at London South Bank University and the London College of Communication.
She has been a Chartered member of the Chartered Institute of Library & Information Professionals since 1994. In 2010 she joined cpd25 Task Group 4 (the Staff Development and Training programme of the M25 Consortium of Academic Libraries), taking over as chair in 2021.
Areas of Expertise
Ask Sally about any Libraries & Collections queries related to health and safety, business continuity, business intelligence, finance, marketing, or HR.  
Links