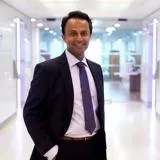 Satvir Bungar
Managing Director of Corporate Finance and Mergers & Acquisitions, BDO LLP
Business Management, BSc, 1996
Biography
Describe your career journey from being a student at King's to being in your current role.
When I graduated, I had just turned 21 and had no clear vision what I was going to do with my life other than join the global firm PwC to learn more about accountancy in business. That was my grand plan: Join somebody good in business that was also global and do something that genuinely appealed to me.
I was then lucky to qualify as a Chartered Accountant quickly and joined Ernst & Young LLP to develop my career in Corporate Finance. I felt gaining specialist knowledge of financial markets quickly through continued professional learning was fundamental to a successful career and, in 2001, became a member of The Chartered Institute for Securities & Investment, the leading professional body for securities, investment, wealth and financial planning professionals.
I was then headhunted to join a FTSE 250 listed group to help develop their emergency services offering. I seized this opportunity to gain valuable, commercial experience in industry in the support services sector, which ultimately led to my current role at BDO LLP as Managing Director and national leader for M&A in the Facilities sector.
Today, I spend my time building relationships and acting as a trusted advisor to businesses, guiding them through their future growth plans and advising on how to implement them.
What's the one thing you enjoy most about your current role?
My role is a collaborative discipline bringing together many stakeholders. For example, I negotiate commercial terms with financial institutions funding a transaction, as well as working with specialist lawyers to address the legal risk profile. When you invest a lot of your time, sometimes long days, nights and weekends devoted to such projects, it's really rewarding to see life-changing outcomes for your clients.
My role also extends to national sector leader in Facilities Management, where I have pushed forward collaborative initiatives to positively shape the sector, which has positioned BDO as the 'go-to' house by our clients operating in this sector. I now also sit on the judging panel of leading sector bodies, such as the British Institute of Facilities Management (BIFM) and Premises and Facilities Management (PFM), to help promote innovation and showcase best industry practice and am a media contributor to business journals on topical issues facing this growing field.
What have been your biggest achievements in business/your career so far?
Receiving the MBE was a tremendous honour which marked another career highlight, recognising my efforts over the last 20 years or so in the corporate finance profession. It proved to me that hard work can get recognised regardless of background.
During my time in corporate finance I have worked tirelessly to build a reputation as a trusted advisor to businesses, guiding them through their future growth plans and advising on how to implement them through M&A activity.
I was born and raised in the Black Country, and I am unashamedly ambitious. I had a strong passion and interest in business from an early age and was grateful in my early career that my employers entrusted me with leading high profile and complex company transactions, many involving various London stock exchange regulatory aspects.
During my time at BDO LLP, I have won multiple awards including the Professional of the Year at the Asian Achievers Award, to be recognised as one of the British Asian community's highest achievers. I am proud to have broken through barriers and now passionately promote diversity in UK business. This topic is close to my heart and I am currently championing a lively diversity debate within the facilities sector. Facilities management employers are now starting to state their commitments to improving diversity, but there is still much more work to be done in this growing field.
I am also grateful and proud to have been given the opportunity to fuse my professional work in corporate finance with my spirituality to make a difference to the Sikh community and wider charities. I've worked closely with a number of charity boards to provide strategic advice which has been immensely rewarding.
How did your time at King's help you with your career journey?
I chose King's College London as it is one of the world's most prestigious universities, and King's Business School has a reputation as a leading business management teaching institution. Being based right in the heart of London helped me to connect with business, appraise future employers, and build friendships and networks at neighbouring universities.
In particular, my time at King's helped develop my understanding of how organisations and businesses function and I benefited from the deep subject matter experience and knowledge that the lecturers possessed. This provided a comprehensive coverage of modern business and organisational management theory and practice equipping me with the right problem solving skills to respond to challenges. For example, I was encouraged to co-author a business article published by the Institute of Leadership and Management on successful communication networks with Professor Cliff Oswick.
Employers put a lot of focus on soft skills, and as a graduate looking for a job after university, these can help you stand out – especially if you have had limited on-the-job experience. Soft skills are often transferable and key throughout your career, so it's important to start acquiring them as soon as possible. At King's, internationalism flows through every area of the university and creating many long-term friendships and professional networks that grew out of the diverse, international student and staff body helped to inspire a lively and inclusive learning environment. This prepared me to engage with many different personalities and cultures when in a fast-paced working environment.
What is the best piece of advice you have for current King's Business School students on achieving success in their careers?
You need to be driven, exceptionally hard working, and the word failure is not in my dictionary. Resilience is also essential: I have learned to move on quickly when things do not work out the way that was planned. I also know that to be the best in your role means having the best team around you and I have always worked with people who I think have complementary skills to me. I also believe that happiness is key to what I do every day – nobody can get the best out of you unless you are happy.
One of the secrets to success is admitting what you don't know and surrounding yourself with others who fill those gaps. Throughout my life I have sought out relationships with people who have helped me grow personally and professionally. In my current role, I am incorporating those relationships into ways that benefit BDO LLP and other external organisations I am associated with.
Similarly, a fundamental value is to remain calm. Whatever is in front of you, good or bad, will pass. You can't control everything, but what you can control is how you react. More often than not, remaining calm and allowing the situation to unfold is truly the best tactic.
Finally, a fundamental value that I share is the idea of caring for others. My role and platform allows me to give back to other, less fortunate, organisations which have a common social value purpose. Whether it is serving local communities or interacting with external charitable initiatives to ensure diverse voices of Britain's ethnic communities are widely heard, delivering a measurable social impact truly makes me a better leader. If you have real passion and drive in a favoured direction and if you can communicate well, there is a whole new world out there.
In summary, my career has evolved solely based on my abilities and decisions. So, don't stress if you haven't got a detailed plan for your life. It is all about execution.