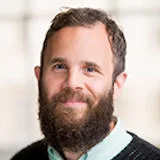 Dr Seb Franklin
Reader in Literature, Media and Theory
convenor, MA in Literature, Culture and Theory
Contact details
Biography
My scholarship encompasses media theory and history, Marxism, critical work on race and racialization, the history of science, and contemporary art and literature. Broadly, I am interested in the ways social forms, cultural practices, and systems of knowledge shape and are shaped by media technologies. More specifically, I closely read archival and published materials from the histories of science and technology, critical theory, literature, and visual art in ways that bring to light the deep foundations of digital media cultures.
I am the author of two monographs and a number of articles. The Digitally Disposed: Racial Capitalism and the Informatics of Value proposes a media theory of racial capitalism in order to examine digitality's racial-capitalist foundations. Control: Digitality as Cultural Logic follows the spread of computational metaphors across theories of information, labor, and social management from the early nineteenth century to the present. My articles have appeared or are forthcoming in Camera Obscura, Diacritics, Grey Room, Novel, Representations, and Social Text, amongst other venues.
Research Interests and PhD Supervision
Media theory and history
Digitality
Critical theory especially Marxism and critical work on race and racialization
History of science and technology
Selected publications
Teaching
I teach classes on contemporary literature, critical theory, and media history and theory.