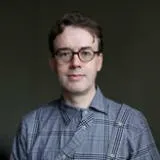 Sir Jonathan Mills AO
Cultural Fellow
Biography
Sir Jonathan Mills AO is a Cultural Fellow within King's College London.  
Jonathan is a prominent Australian-born composer and festival director, who resides in the UK. In the 1990s he worked in the Architecture Faculty of RMIT University in Melbourne, leading courses in acoustic design. He is the composer of several award-winning operas and works for chamber ensemble and orchestra. His opera Eternity Man was recognised by a Genesis Foundation commission in 2003 and his oratorio Sandakan Threnody won the Prix Italia in 2005. He has been director of various festivals in the Blue Mountains (near Sydney), Brisbane, Melbourne and Edinburgh, where he was the director of the Edinburgh International Festival between 2007 and 2014.
He is currently Programme Director of the Edinburgh International Culture Summit, a UNESCO-recognised biennial meeting held in conjunction with Edinburgh's summer festivals; Artistic Curator of the Lincoln Center Global Exchange, New York; Artistic Adviser to English National Opera; Visiting Professor at the University of Edinburgh; and Vice-Chancellor's (Professorial) Fellow at the University of Melbourne. His work has been recognised by awards from the governments of Australia, Britain, France, Poland and South Korea.