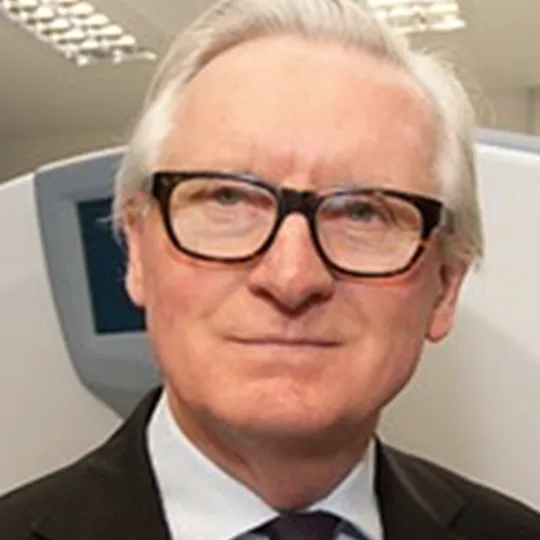 Sir Peter Thornton KC
Visiting Professor at King's College London
Biography
His Honour Sir Peter Thornton KC was a practising barrister in human rights law, a QC (now KC), founder member and head of Doughty Street Chambers, a Senior Circuit Judge at the Old Bailey (the Central Criminal Court) and the first Chief Coroner of England and Wales.
He is now a Visiting Professor at King's College London, a member of the Independent Expert Panel of the House of Commons, chair of the University College London Discipline Review Body, and international trainer of coroners with the Civil Service College and the Commonwealth Magistrates and Judges Association.
As a writer, he has written and edited a number of books (and chapters in books):
author of Justice on Trial (Civil Liberties Trust, 1992)
author of DNA: A Human Rights Profile, a chapter in Advances in Forensic Haemogenetics 5 (Springer-Verlag , 1994)
author of We Protest (NCCL, 1985)
author of Public Order Law (Financial Training Publications Limited, 1987)
author of The Civil Liberties of the Zircon Affair (NCCL, 1987)
author of Lie detection and civil liberties in the UK a chapter in The Polygraph Test (Sage, 1988)
joint editor of the 4th edition of the Penguin Civil Liberty Guide (1989)
author of Decade of Decline: Civil Liberties in the Thatcher Years (Liberty, 1989); Harold Pinter endorsed it: This very important book documents fully and precisely the range of encroachments on fundamental freedoms which is taking place now in this country. It's quite a range, far-reaching and quite pernicious.
joint author of The admissibility of expert psychological and psychiatric testimony, a chapter in Analysing Witness Testimony (Blackstone Press, 1999)
author of Trial by Jury: 50 years of change, a chapter in The Criminal Law Review 50th Anniversary Edition (2004)
lead editor of The Law of Public Order and Protest (OUP, 2010)
author of Death Investigation: A Look at Recent Coroner Law, an article in The Criminal Law Review (Sweet & Maxwell, 2017)
He is also currently a contributing editor to two leading textbooks, Jervis on Coroners and Archbold Criminal Pleading Evidence and Practice. Previously, he has written pieces for The Times, The Guardian, The Daily Express and The Independent, as well as The New Statesman, The New Law Journal, Socialist Lawyer and All England Legal Opinion. He has broadcast regularly on civil liberty issues and criminal law and coroner law on programmes such as Newsnight, The Today Programme on Radio 4, Rough Justice, Trial and Error, After Dark and Taking Liberties. He has made contributions on radio and TV programmes in Australia, Germany, France, Belgium and the USA. He made TV films for Split Screens on rape and The Brief on criminal trespass (interviewing Frederick Forsyth).
Before becoming a judge at the Old Bailey and in the Court of Appeal, Peter was a barrister and QC principally in criminal and human rights cases, both in the UK and overseas. He was a founder member and joint head of the renowned Doughty Street Chambers in London where he led the management of staff and barristers. He acted in high-profile cases for clients including Marianne Faithfull, Harriet Harman, Ronan Bennett, Blair Peach, Alex 'Hurricane' Higgins, Mike Tyson, the Jamaican Minister of Labour, the Chief Executive of Air Mauritius and Malcolm Pitt (the Kent miners leader). He defended Jamie Petrolini (students in 'SAS dare' killing) and was described in A Hicklin's book on the case, Boy Soldiers, as 'Jamie's brilliant counsel, who produces one master stroke after the other'. He acted in many pro bono cases, particularly death row cases in the Privy Council, including Dennis Lobhan (who killed Peter Tosh, one of Bob Marley's Wailers)
Peter's last two cases before becoming a judge were a brief in the 21/7 terrorist case and in the pro bono defence of Pauline Campbell, a lecturer and fellow trustee for the Howard League for Penal Reform, in a modest public order case. Pauline's daughter, a teenager, had taken her own life on her second night in prison. In her troubled upbringing, her father left when she was four, she was raped in her young teens, and she took to drugs. While begging one night, she pushed over an elderly man who died. She was sentenced to imprisonment for manslaughter. Pauline never recovered from her daughter's death. She would protest outside prisons where a young person had died, standing in front of prison vans bringing prisoners in, calling on the driver to turn back and take the 'customers' to a safer place. She was arrested 14 times and prosecuted three times. On two occasions the prosecution was dropped, but not this one. She was acquitted with good reason, but, sadly, that same year, Pauline took her own life. She was found lying in the graveyard where her daughter was buried.
Peter was involved in many campaigns and human rights cases. As Chair of the National Council for Liberties and the Civil Liberties Trust, he lobbied Parliament over the 'sus' law, identification evidence, confessions and the right to public protest. He defended anti-apartheid protestors outside South Africa House, protestors in Southall against the National Front and was acted in the case concerning the silent protest in Parliament Square over the Iraq war. Other cases concerned prisoners' rights, the rights of suspects, plea bargaining, the rights of children in secure accommodation and undercover police activity. He defended Carlton TV against the Church of Scientology. He has advised Justice, Liberty, Channel 4, Just TV, the League against Cruel Sports, the Anti-Nazi League, Gays the Word Bookshop, Collets, the Carl Bridgwater Three and the Labour Front Bench on legal civil liberty issues. He gave free legal advice for many years on Thursday nights at the Islington Legal Advice Centre.
At the Old Bailey he presided over many murder and terrorist trials. As the first Chief Coroner for England and Wales, he provided national leadership for coroners and initiated reforms for families and the wider public by promoting a more modern, effective and just coroner service. He was the coroner at the inquest in 2011 into the death of Ian Tomlinson who was unlawfully killed by a police officer; at the inquest in 2017 into the death of Sarah Reed, the last woman to take her life in Holloway Prison before it was closed; and in 2019 at the inquest into the deaths of the 21 who died in the Birmingham pub bombings of 1974. He also sat in the High Court on inquest appeals including the Hillsborough case when fresh inquests were ordered.
As a Visiting Professor at King's, Peter has delivered courses to postgraduate students and outside lawyers on Coroners and Inquests, which he devised and which are unique in the UK. He also provides advice to overseas territories on their coroner services. He was formerly the David Jenkins Professor of Forensic and Legal Medicine at the Royal College of Physicians.