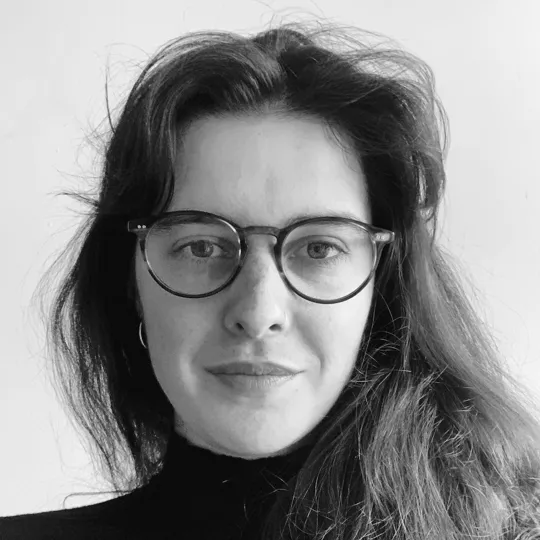 Dr Sofia Cumming
Lecturer in German
Contact details
Pronouns
she/her
Biography
Prior to joining King's College London as Lecturer in German, Sofia Cumming held positions as an Associate Lecturer in German at the University of St Andrews, where she also contributed to the Comparative Literature programme, and as an Associate Tutor in Literature at the University of East Anglia. In 2022, she was recognized as an Associate Fellow by AdvanceHE.
Sofia completed her CHASE-funded PhD at the University of East Anglia in 2022, where she was based at the School of Literature, Drama & Creative Writing. During her time as a PhD candidate, she was a DAAD-funded visiting scholar at the Humboldt University of Berlin as well as an affiliated researcher and grant recipient at the Marc Bloch Centre for Franco-German Research in the Humanities and Social Sciences. She holds a BA in Comparative Literature from the University of Kent and a Master of Studies in Modern Languages from the University of Oxford.
Research interests and PhD supervision
Franco-German Cultural and Intellectual Relations
Feuilletonism and Visual Cultures of the Weimar Republic
Exile and Migration Literature
Transnational and Multilingual Writing
Theories and Philosophies of Translation
Sofia Cumming's research predominantly focuses on modern and contemporary Germanophone literature, culture and thought, with an emphasis on transnational and comparative methods of critical inquiry. She has worked extensively on Franco-German literary and philosophical exchanges of the inter- and post-war period – in particular the life, writings and legacy of Walter Benjamin. 
Teaching
Sofia has previously taught in German, Comparative Literature and English departments, covering a variety of literary and cinematic genres as well as theory, criticism and media from European and non-European contexts spanning a range of periods. At King's, she teaches modern and contemporary German literature and culture at all levels including modules covering histories of exile and migration, acts of cultural translation, performance and theatre studies and the marketisation of 'minor' literatures. She also teaches translation from and into German. 
Selected publications
Peer-reviewed Articles:
– Cumming, Sofia, 'Berlin – Paris – Marseille: Walter Benjamin and Les Cahiers du Sud', Monatshefte, 115.2 (2023), 257–271 muse.jhu.edu/article/900005

– Cumming, Sofia, '"Fiber der Gegenwart": Walter Benjamins Frankreich', Recherches Germaniques, HS 18 (2023), 171-188 http://journals.openedition.org/rg/9916

– Cumming, Sofia, 'Benjamin und Aragon: Zur Frage des Einflusses', lendemains: études comparées sur la France, 46. 184 (2021), 68–83 https://elibrary.narr.digital/article/10.24053/ldm-2021-0033
Reviews:
– Cumming, Sofia, 'Felix Hartlaub's Clouds over Paris', In Brief, Times Literary Supplement, 24th March 2023