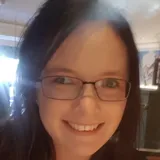 Dr Stacey Bedwell
Lecturer in Psychology & Neuroscience (Education)
Contact details
Biography
Stacey Bedwell joined King's in 2021 to take on the role of Teaching Fellow in Psychology. In this role she contributes to teaching on the B.Sc. in Psychology. Her areas of expertise are in neuroscience, biopsychology, cognition, development, and research.
Prior to moving to King's, Stacey was a Lecturer in Psychology at Birmingham City University from 2017 to 2021, where she was the course leader for the B.Sc. Psychology with Foundation and led several modules including the Foundation Research Project, Origins in Psychology and Research Skills. Stacey carried out postdoctoral research at Nottingham Trent University from 2015 – 2017 in the areas of neuroanatomy and neurophysiology.
Stacey was awarded her Ph.D. in 2015 from Nottingham Trent University for her work investigating the anatomical connectivity of the mammalian prefrontal cortex. Stacey also has an M.Sc. in Clinical Psychology (Bangor University, 2010) and B.Sc. in Psychology (Bangor University, 2008). Stacey is a Fellow of the Higher Education Academy.
Research Interests
Prefrontal cortex connectivity and structure.
Executive function and high order processes.
The role of childhood experiences in cognitive development.
Neurophysiological phenomena including ASMR and Alice in Wonderland Syndrome.
Teaching 
Stacey teaches on the BSc Psychology programme in the following areas: biological psychology, neuroscience, cognitive psychology, developmental psychology, individual differences, research methods.
Expertise and Public Engagement
Stacey has contributed several articles to The Psychologist, Neuroscience News, Speaking of Research and a number of national media outlets.
Stacey regularly contributes to teaching at the Institute of Continuing Education at the University of Cambridge.