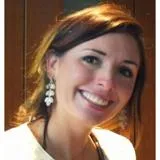 Dr Stephanie Russ
NIHR Knowledge Mobilisation Research Fellow
Biography
Stephanie was awarded an NIHR Knowledge Mobilisation Research Fellowship at KCL in 2017. As a psychologist by training, with previous posts as a lecturer at the University of Aberdeen and a research associate at Imperial College, Stephanie's expertise lies in the area of patient safety science, human factors and medical education. Her research has focussed on understanding the relationship between non-technical skills and safety in healthcare; the impact and implementation of quality improvement initiatives in surgery; and developing approaches for teaching human factors to undergraduate and post-graduate medical students. She has a PhD from the University of Reading; a Post-Graduate Certificate in Medical Education from the University of Aberdeen and previously completed a fellowship in quality improvement with the Collaboration for Leadership in Applied Health Research and Care, North London.  
Her current fellowship focuses on evaluating a smartphone app she created as part of a multi-disciplinary team at Imperial College. The app, called MySurgery, aims to empower surgical patients and their carers to play a role in optimising the safety of surgical care, by educating them around the key risks inherent in having a surgical procedure and the mitigating behaviours they can personally participate in. The aim of the project is to optimise the app based on feedback from surgical patients, surgical staff and user-testing workshops, such that it can be integrated into surgical pathways within NHS Trusts and made available on the NHS App Library.  
Research Interests 
Patient safety and human factors theory and education. 
The use of high fidelity simulation for medical education.  
The implementation of patient safety and quality improvement initiatives, particularly within the context of peri-operative care. 
The adoption of digital technology for patient empowerment.  
Implementation Science – theory and practice. 
The implementation of the WHO Surgical Safety Checklist within both High Income and Low and Middle Income Countries.  
Expertise and Public Engagement
Peer reviewer for over 10 journals including BMJ Quality and Safety, BMJ open, British Journal of Anaesthesia, Journal of Occupational Psychology, Ergonomics, Implementation Science.  
Editor for BMJ Simulation and Technology Enhanced Learning. 
Advises on implementation projects within NHS Trusts.   
Deliver Human Factors training to NHS staff.