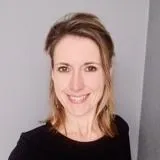 Dr Tasanee Braithwaite
Adjunct and Honorary Senior Lecturer in Epidemiology and Health Informatics
Contact details
Biography
Dr Tasanee Braithwaite is an Adjunct and Honorary Senior Lecturer in Epidemiology and Health Informatics at KCL, holding a dual appointment between the School of Life Course & Population Sciences and the School of Immunology & Microbial Sciences. She is a Consultant Ophthalmologist specialising in the diagnosis and management of inflammatory eye disease (uveitis and scleritis) and neuro-ophthalmic disorders, and Co-Directs the Medical Eye Unit at Guy's and St Thomas' NHS Foundation Trust.
Her goal is to deliver predictive, preventive, personalised and participatory medicine to patients affected by neuro-ophthalmic and inflammatory/infectious eye conditions. She aims to inform evidence-based practice internationally. Working with her team and a network of global collaborators, her current research programme focuses on: 1) understanding the UK epidemiology of eye diseases and associated risk factors; 2) exploring polygenic risk of autoimmune disease in patients with inflammatory eye conditions; 3) developing tools to better quantify the impacts of inflammatory eye diseases on quality of life for use in clinical trials of new treatments; 4) advancing estimates on the global burden of eye diseases associated with potentially avoidable vision loss.
She has published many research papers in high impact factor journals, and her work has attracted more than twenty-five thousand citations. She served as a Clinical Editor for Cochrane Eyes and Vision (2015-2023), and wrote the chapter on, 'The Eye in General Medicine,' in The Oxford Textbook of Medicine. She currently serves on the Annual Meeting Program Committee for the Association for Research in Vision and Ophthalmology (Clinical and Epidemiologic Research Section, 2023-2026).
She graduated in Medicine from the University of Cambridge and University of Oxford in 2004, with MA in Experimental Psychology. She completed London-based postgraduate medical training in general internal medicine (2004-2007, Imperial College NHS Foundation Trusts and The National Hospital for Neurology & Neurosurgery, gaining MRCP) and ophthalmology (2008-2018, Moorfields Eye Hospital, The National Hospital for Neurology and Neurosurgery and King's College Hospital, gaining FRCOphth).
She was a 2007 Fulbright Postgraduate Scholar, gaining a Master of Public Health and Certificate in Health Economics from Johns Hopkins University, USA. She was awarded a Doctor of Medicine from the University of Oxford in 2019.
Her research is currently supported by a Zakarian Award from Fight for Sight and the Royal College of Ophthalmologists. 
A full list of Tasanee's publications can be found on Google Scholar.
Teaching
Tasanee is a course teacher on the following courses:
PG Certificate in Applied Research Methods for Integrated Academic Trainees