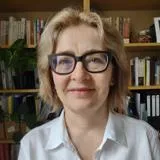 Dr Tatiana Kornienko
Reader in Economics
Contact details
Biography
Tatiana Kornienko joined King's Business School as a Reader in Economics in 2023, after a long spell at the University of Edinburgh.
Her research interests include behavioural and experimental economics and applied game theory. Tatiana has been exploring aspects of auction theory, relative comparisons, inter-personal competition, concerns with social status, social learning, and behavioural inattention.
Her work has been published in economics journals including American Economic Review, American Economic Journal: Microeconomics, Games and Economic Behavior, Journal of Economic Behavior and Organization, and European Economic Review. Tatiana holds a PhD in Economics from the University of Pittsburgh.
Are you accepting new PhD students?
Yes