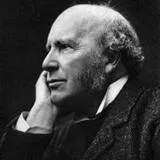 Thomas Hodgkin
Pathologist
Biography
Thomas Hodgkin (1798-1866) was a 19th-century pathologist best known for first describing the blood disease Hodgkin's lymphoma. He studied at St Thomas' and Guy's Medical School and later worked for both institutions.
Thomas trained as an apothecary, being admitted to St Thomas's and Guy's Medical School in 1819. He also spent time training in France and Edinburgh and worked as a personal physician before finding a position at Guy's in 1825, first as a volunteer clerk and the following year as curator of the museum. Thomas introduced the stethoscope to Guy's Hospital, having encountered it for the first time in Paris.
His role involved carrying out autopsies and he began to build up a reputation as pathologist. In 1832 he identified aspects of the disease of the lymphatic system which is named after him.
Hodgkin was a pioneer of preventive medicine, his lecture on the means of promoting and preserving health was published as a book in 1841. He also advocated the system of student involvement in bedside learning which is still used today. In 1836 he became a founding member of the Senate of the University of London and was admitted as a Fellow of the Royal College of Physicians that same year. In 1842, he took charge of teaching at St Thomas's.
Thomas married Sarah Frances Scaife in 1850. By this time he had moved back into private practice and had agreed to travel as the physician to banker and philanthropist Sir Moses Montefiore. He died in 1866, having contracted dysentery on a trip to Palestine.
Thomas is remembered today with a blue plaque on his house in Bedford Square, London. The King's School of Medicine's Hodgkin Building is also named in his honour.
Did you know? Raised as a Quaker, Thomas was a life-long supporter of the abolition of slavery. At age 21, he wrote an 'Essay on the Promotion of Civilization,' in which he criticized the imperialistic behaviour of colonists that led to the degradation or death of North American Indians and other native peoples.