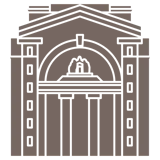 Dr Tiago Loncan
Lecturer in Finance
Research interests
Accounting & Financial Management
Contact details
Biography
Tiago Loncan is a Lecturer in Finance at King's Business School. He holds a PhD in Finance from the University of Strathclyde (UK), an MSc in Economics from the University of Bologna (Italy), and a BSc in Economics from the Federal University of Rio Grande do Sul (Brazil). He also graduated from the Global Competitiveness Leadership at Georgetown University (USA).
Prior to his appointment at King's, Tiago was a Lecturer in Finance at the University of Strathclyde, and worked for several years in the corporate sector in Brazil.Tiago's research interests are mainly in the intersection between corporate finance and international economics.
His research examines topics such as corporate investment and financing decisions, foreign direct investments, cross-border capital flows and market integration, the political economy of finance (political risk, corruption and cronyism), agency conflicts and emerging markets finance.