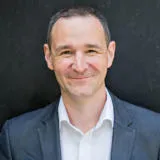 Tom Berry
Independent member of the College Council
Biography
Tom Berry was appointed as an independent member of the College Council in January 2023.
Tom is a trustee for The Employers' Network for Equality and Inclusion (enei), a non-executive director for Mental Health First Aid England and a part-time business teacher at his local secondary school.
Tom has been an advisor and marketing consultant for a range of UK and international organisations over the last 20 years. He was the CEO and Chair of Chameleon, a specialist communications agency named B2B PR Agency of the Year and the Best Agency to Work For under his tenure. Before his career in marketing and PR, Tom worked for several years as a business journalist.
Tom holds a master's degree in History of the Book from the Institute of English Studies in The University of London's School of Advanced Study.