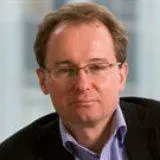 Tom Elliott
Visiting Fellow
Contact details
Biography
Tom Elliott was executive director and global strategist within the Investment Marketing Team at J.P. Morgan Asset Management until 2013.  He was responsible for investment communications through the Guide to the Markets suite of products.
As an employee of J.P Morgan since 1995, he worked in the Global Multi-Asset Group (GMAG) until 2006 and before that he was head of the Investment Writing Team.
Previously, he worked at Euromoney Publications as a feature writer for a year and prior to that he spent four years at Greig Middleton & Co. as a graduate trainee and securities analyst.
Tom obtained a BA in History from Sussex University and an MSc in Economic History from the London School of Economics.
Tom has written recent articles for the department website on the European Stock Markets and Greece and on the economic factors behind the falling price of oil and in a follow up to his three-part seminar series 'The Song Remains the Same' he led a workshop with Paul Greatbatch on 28 February 2015 entitled 'Banking for Humans'.