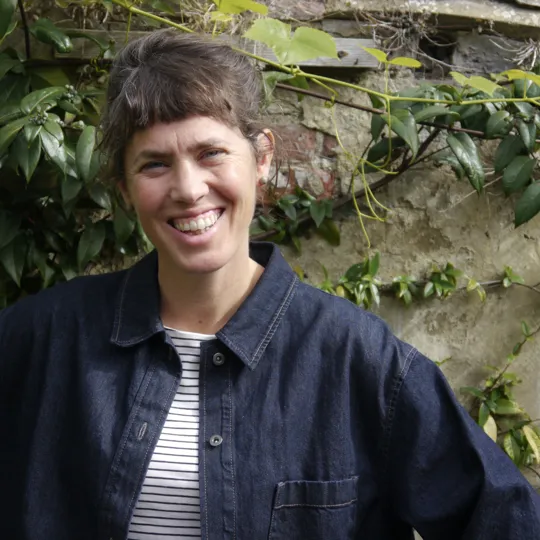 Dr Trish Scott
Lecturer in Arts & Cultural Management
Contact details
Biography
Dr Trish Scott works at the intersection of curating, experimental education and research. Her current practice is concerned with the distribution of power within institutions, with a focus on how participatory curatorial frameworks can challenge and dismantle traditional organisational hierarchies and systems of value and create space for multiple voices. Trish is an engagement specialist and over the last decade has worked with many different communities to develop projects, programmes and exhibitions with organisations including Tate, Turner Contemporary, Goldsmiths Centre for Contemporary Art, Ideas Test and the Koestler Trust. Trish has taught at institutions including Bath Spa, Goldsmiths, the Royal College of Art, The University of the Arts London, The University of Kent and the University of the Creative Arts as well as on alternative education programmes such as Open School East.
Research interests and PhD supervision
Social engagement in the arts
Community led curating
Creative pedagogies
Power relations within gallery and museum ecosystems
Place making and the arts
Selected publications 
Goldsmiths CCA Exhibition Guides incl. 'If one feather falls…' (2022) [Exhibition Catalogue] 'Crossing Borders'(2021) [Learning resource] 'HARA!!!!!hAAARAAAAA!!!!!hHARAA!!!' (2021) [Learning resource] 'Room to Room' (2021) [Project publication] Down, Up, Down, Up (2020) [Online resource].
'Collaborative Curating' in Paul Mellon Centre Notes; No.9, May 2018
'Journeys with The Waste Land: Notes', Turner Contemporary, 2018. [Exhibition and exhibition guide]. 
'Philosophical Inquiry: A Tool for Decision Making in Participatory Curation', with De Lanerolle, A and Eslea, K, in Villeneuve, P and Rowson, A (eds.) Visitor-Centered Exhibitions and Edu-Curation in Art Museums, Lanha, Maryland: Roman and Littlefield, 2017.
Teaching
Arts and cultural management; curatorial practice; community engagement; arts education; mediation in contemporary art; auto-ethnography; documentation and narrative production; archival research; facilitation and group dynamics.
Expertise and public engagement
Trish is a regular speaker at events, and, over the past five years has delivered keynote presentations, papers and workshops for Art Fund, Artist Rooms, Arts Council National Collection, the British Art Network, Paul Mellon Centre for British Art, CAL Goldsmiths, CVAN South East, Plus Tate and Engage. 
Trish has organised symposia including 'Creative Ecologies; Strengthening Communities through the Arts' (2020) for Turner Prize 2019, 'People, Power, Curating' (2018) at Turner Contemporary in partnership with the University of Kent, 'Work and Art: How Artists Make a Living' (2015) at the University of the Creative Arts and 'The Future is Social' (2011) at the University of the Arts, London.
Trish has held public engagement roles and undertaken consultancy work at institutions including at Tate, Turner Contemporary and, most recently at Goldsmiths Centre for Contemporary Art where between 2019 and 2022 she led on establishing a new education programme and community led space. She is co-founder of professional development series Embedding Contemporary Art in the Curriculum with Neil Walton and an Associate Member of Goldsmiths' Centre for Arts and Learning.
Trish is currently a trustee at Crate Studios and Project Space in Margate.