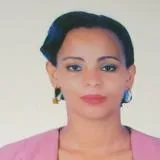 Dr Tsegereda Kifle
Research Student
Contact details
Biography
Tsegereda is a PhD student in the Institute of Psychiatry, Psychology & Neuroscience at King's College London, supervised by Dr Rosa Hoekstra and Dr Charlotte Hanlon. Her main research interests include neurodevelopmental disorders and intervention development in low- and middle-income settings using mainly qualitative methods.
Before starting PhD at King's, Tsegereda has completed her first degree in Doctor of Medicine from Addis Ababa University in 2016 and has completed a speciality training in Psychiatry in 2019 from the same university. She is currently working as an Assistant Professor of Psychiatry in the department of psychiatry at Addis Ababa University undertaking both academic and clinical duties. For her final year project of residency, Tsegereda did a cross-sectional quantitative study on magnitude of psychological distress among caregivers of children with neurodevelopmental disorders in Addis Ababa, Ethiopia.
After finishing her specialization training, she has established a child psychiatry outpatient service in the only mental health hospital in Ethiopia, Amanuel Mental Specialized Hospital.
She has started her PhD at King's in October 2021 at the Institute of psychiatry, Psychology and Neuroscience. Her PhD project is part of the larger SPARK research project. Her PhD research focuses on co-developing a tool to improve identification of developmental disabilities in the community in Ethiopia and Kenya, and evaluating the tool as part of the larger SPARK project. Her PhD uses both qualitative and quantitative methods. 
Project Title: Develop and evaluate a context specific Community Informant Detection Tool (CIDT) to support community informants in early identification of children with developmental disabilities in rural and urban Ethiopian and Kenyan settings.
Research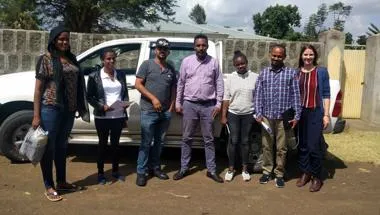 Global research on Autism and other Developmental disabilities
Research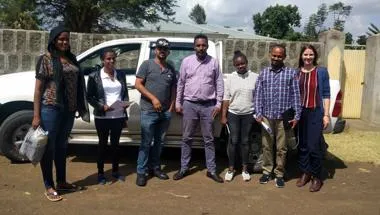 Global research on Autism and other Developmental disabilities