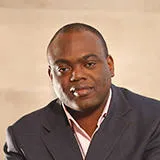 Dr Tunde Ogowewo
Senior Lecturer
Contact details
Biography
Dr Ogowewo teaches Corporate Finance Law, Corporate Governance, and Mergers and Acquisitions Law at postgraduate level. He is also a Joint Global Hauser Professor of Law at NYU Law School, New York and Visiting Professor of Corporate Governance at the National University of Singapore. He is recognised as a leading expert on UK takeover law. Judicial citations of his expertise can be found in Meridien Sas [2012] EWHC 87 (Comm) (arbitration); Re Intercontinental Bank [2011] EWHC 605 (Comm); Re Serious Organised Crime Agency [2011] EWHC 175 (QB); Santolina Investment Corp Chancery Division [2007] EWHC 437 (Ch) (proprietary claims); Re Williams [2007] EWHC 1304 (illegality); Re Alamieseyegha [2005] EWHC 2704 (sovereign immunity); and Koroi v. Commissioner of Inland Revenue and Attorney General of the Republic of Fiji [2001] Civil App. 78/2000S (rule of law). His expertise has also been cited by broadsheets including the London Financial Times and the Independent.
Research interests
Dr Ogowewo's research covers the following areas: the regulation of takeovers (mergers and acquisitions), general corporate finance law and Nigerian law.
For more information on his research, visit our research portal.
Teaching
Undergraduate
 Company Law
 Commercial Law
Graduate
 Legal Issues in Corporate Finance
 Regulation of the Conduct of Mergers & Acquisitions