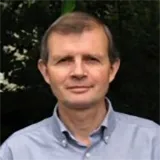 Professor Vernon White
Visiting Professor in Theology
Contact details
Biography
After studying at Cambridge and Oxford Vernon White held a variety of posts in both Church and Academy. He has been a theological college tutor, Chaplain and lecturer in Theology and Philosophy at Exeter University, Cathedral Chancellor, Special Lecturer in Theology at Nottingham University, and Principal of a theological training institution. Most recently he was Canon Theologian and Sub-Dean of Westminster Abbey. He has a longstanding concern for both academic and public theology, and has published widely in the area of philosophical theology, Christian doctrine, and social ethics. He is currently Visiting Professor in Theology at King's, active in post-graduate seminars and supervision.
Research interests and PhD supervision
The nature of divine action in the world
The Doctrine of Providence
Apologetics and public theology 
Theodicy 
Interdisciplinary approaches to meaning and belief Current research interests lie in the area of purposiveness, notions of transcendence, and the 'meaning of meaning'
Teaching
Co-supervision of doctoral students.
Expertise and public engagement
Steering group member and speaker for the Westminster Abbey Institute (until 2108). Current contributor to Institute publications.
Selected publications
The Fall of a Sparrow.  A Concept of Special Divine Action (Paternoster, Exeter, 1985) 
Atonement and Incarnation. An Essay in Universalism and Particularity (CUP, Cambridge, 1991) 
Paying Attention to People.  An Essay on Individualism and Christian Belief (SPCK, London, 1996) 
Identity (SCM, London, 2002) 
Purpose and Providence. Taking Soundings in Western Thought, Literature and Theology (T&T Clark/Bloomsbury, London 2015/2018)