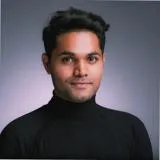 Mr Xavier Rodrigues
King's Edge Manager
Pronouns
He/Him
Biography
Xavier is the King's Edge Manager supporting delivery of its aspirations under the Strategy 2026 programme.
King's Edge is a hub hosting extracurricular activities and events available to all students, including funding opportunities, creative skills workshops, language courses and much more. Extracurricular activities help students to get involved and boost academic performance in a social and engaging way.
The portfolio also includes popular schemes such as the King's Undergraduate Research Fellowship (KURF) and the Student Opportunity Fund (SOF). KURF gives undergraduate students the unique opportunity to complete a research project alongside King's leading academics during the summer. SOF provides grants for students who wish to undertake educational projects or initiatives. It is a funded opportunity that enables students to transform or enable their future career and study aspirations.