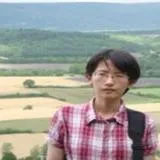 Dr Yu-Tzu Wu
Research Associate
Biography
I joined King's College London in 2018 as a Research Associate for the Ageing Trajectories of Health: Longitudinal Opportunities and Synergies (ATHLOS) project. My main task is to investigate trajectories of health in the ageing process and identify potential risk factors related to these trajectories. I am an epidemiologist with research interests in environment and ageing and have been working with several ageing cohorts in UK. I completed my PhD in Public Health and Primary Care at the University of Cambridge.  
Research Interests
Quantitative research in ageing
Environmental determinants of healthy ageing
Mental and cognitive health in older age
Expertise and Public Engagement
Article for the Conversation: Despite the headlines, dementia epidemic may not actually be getting worse (Wu Y-T, Brayne C, 2015).