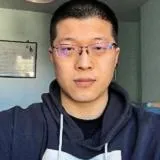 Yuwen Zheng
PhD Student
Contact details
Biography
Yuwen Zheng has a wide range of academic training, including Methodology Study of International Relations from the China Foreign Affairs University, the Summer School on Academic Papers and Commentaries Writing in Chinese Academy of Social Sciences, and the training programme of English Academic Papers Writing in the Intellisia Institute.
He studied his MA at China Foreign Affairs University, specialising in the international relations in Asia-Pacific Region. In his first year in CFAU, he participated in a project about the commercial opportunities in India for Chinese enterprises and wrote a chapter of opportunities for infrastructure construction in the final report, The Progress of and Opportunities OBOR: India.
In July 2017, Yuwen was hired by China Aerospace Academy of Systems Science and Engineering, a comprehensive institute that focuses on open-source science intelligence and space security research. As an assistant researcher in CAASSE, he was mainly in charge of space strategy, space environment governance, national defense industrial policy and missile, and missile defense system proliferation.
Research 
Space security and space governance
Arms race and arms control
Commercial space policy and development
International cooperation on aerospace
Disruptive and game-changing weapons and technologies like hypersonic weapons, AI and cyber technology.
Thesis 
Imbalanced Power Structure, Strategic Framing and the Asymmetric Space Arms Race
This thesis addresses the question 'Why space powers insist to continue an asymmetric space arms race that appears harmful for all actors in space, as well as showed restraint on the deployment of offensive space-based weapons?' 
It was hypothesized that the threat perception change of the weaker power caused by an increasing imbalance of military power between great powers starts an asymmetric space arms race because of the weaker power's loss-aversion decision. Then the changes of strategic framing in the strategic interaction on space arms race decide whether space powers will restrain themselves or not, which may cause the continuity and end of a space arms race. The methodology is comparative research and case study.
To analyse the causes and interaction of the space arms race, firstly, I will compare the space race between two main space powers, China and the United States in two different ages after the end of the Cold War. The post-Cold War space age was divided into two parts according to the extent of the space arms race. The first age is from 1991 to 2006, while the second age is the period of 2007 to 2019. Secondly, the Sino-America strategic interaction on the space arms race and arms control will be contrasted with the interaction between the Soviet Union and the United states. Thirdly, the differences among the Sino-America strategic interaction on two different space arms control issues, space arms reduction and the prohibition of deploying space-based offensive weapons will be analyzed to verify the hypothesis. 
Supervisor 
Publications 
Japan's Declining Place in Chinese Diplomacy
A blueprint for China's Neighborhood Diplomacy
The Future of China's Diplomacy in the Middle East
The Legal Defects of SCS Ruling
A Brief Analysis on Trump's National Space Strategy