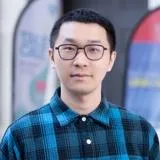 Dr Zicheng Lei
Lecturer in Finance
Research interests
Accounting & Financial Management
Contact details
Biography
Dr Zicheng Lei is a Lecturer in Finance (Assistant Professor) at King's Business School, joining King's College London in January 2021. Prior to his appointment at King's, he was a Lecturer in Finance and Accounting at University of Surrey (2016-2020).
He holds a PhD in Finance from the University of Warwick, a MSc in Finance from the University of Manchester, and a BSc in Accounting from Jiangxi University of Finance and Economics.
Zicheng was the Programme Director of the MSc in International Financial Management at Surrey Business School and he is also a Fellow of the Higher Education Academy. His main research interests lie in the area of Corporate Finance and, more specifically, in Corporate Payout Policy, Capital Structure, Mergers and Acquisitions, Corporate Governance, and Corporate Social Responsibility.
He is also interested in issues related with political activism, institutional investors, earnings management, tax avoidance, and empirical behavioural finance. Zicheng has published several articles in the Journal of Corporate Finance, a leading international journal (ABS 4) and serves as an ad-hoc referee in several leading academic journals.
Are you currently accepting new PhD students?
Yes