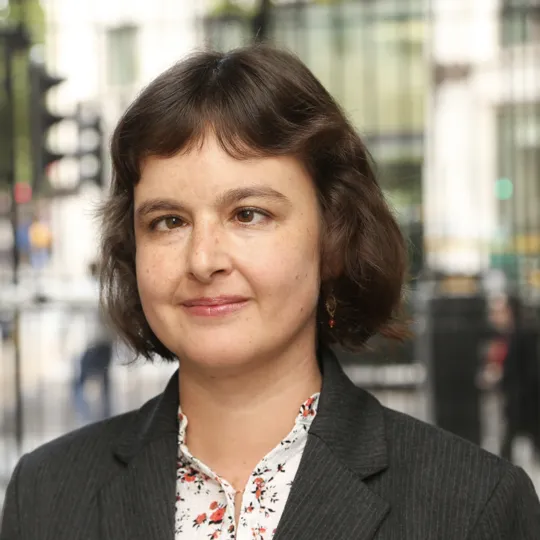 Dr Zita Toth
Lecturer in Philosophy
Contact details
Biography
I received my PhD in Philosophy from Fordham University. Before joining King's in the autumn of 2022, I had held various postdoctoral positions at the University of Virginia, Indiana University Bloomington, and most recently at KU Leuven, Belgium.
Research interests and PhD supervision 
Medieval philosophy
Metaphysics
Philosophy of Religion
My main research interest is later medieval philosophy, especially issues connected to metaphysics, such as causation, creation and divine concurrence, the nature of matter and form, and hylomorphism in general. I'm also interested in natural philosophy, and how that changed just before (and during) the Scientific Revolution. I welcome inquiries from prospective research students planning to work on any area related to my research interests.
Selected publications
"Sine qua non Causes and Their Discontents," Res Philosophica 99 (2022): 139–167.
"Perfect Subjects, Shields, and Retractions: Three Models of Impassibility," Vivarium 59 (2021): 79–101.
'They Tend into Nothing by Their Own Nature': Rufus and an Anonymous De Generatione Commentary on the Principles of Corruptibility," In Early Thirteenth-Century English Franciscan Thought, ed. Lydia Schumacher (De Gruyter, 2021), 199–220.
"Peter of Palude and the Fiery Furnace," History of Philosophy Quarterly 37 (2020): 121–142.
Peter of Palude on Divine Concurrence: An Edition of His In Sent. II., d. 1, q. 4," Recherches de Théologie et Philosophie Médiévales 83 (2016): 49–92.
Teaching
Medieval Philosophy, Philosophy of Religion