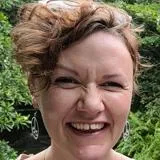 Dr Zoë Adams
Student Experience Manager
Contact details
Pronouns
She/her
Biography
Zoë Adams is the Student Experience Manager at King's Business School. Zoë helps to shape and deliver King's Business School's education strategy. She maintains strategic oversight of key student engagement activities and events within King's Business School, to ensure that a vibrant and inclusive extracurricular student experience sits alongside an excellent academic experience.
Zoë works in close partnership with King's Student Success Department, the King's Business School Careers team and the central Careers Service to develop students' professional skills and to deliver improved learner outcomes.
She plans and constructs student communications, working collaboratively with the university Communications team.She works to promote and engage with feedback activities such as student satisfaction surveys, league tables, module feedback and placement surveys, number and outcomes of student complaints and appeals, and student retention data.
Zoë leads on the continual improvement of the experience of all students, with a focus on discrete groups, such as international students and widening participation learners. She also provides specialist advice and guidance to academic and professional service staff on student experience and student engagement.
Zoë is an Associate of the Higher Education Academy and has a wide-ranging background in Higher Education. She completed her PhD (French) at Exeter University, where she also gained extensive teaching experience. She worked from 2017 to 2023 at the London School of Economics in both student experience and recruitment roles.