Health
Cancer Immunology & Immunotherapy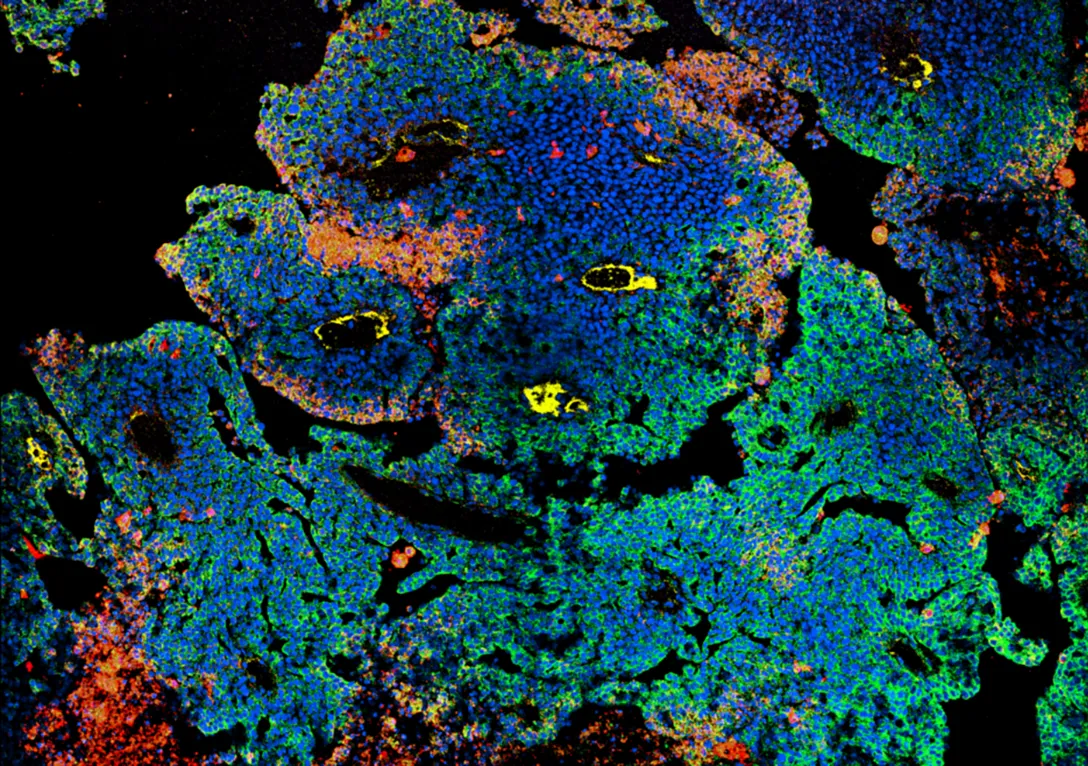 What is Cancer Immunology?
Cancer Immunology represents a broad field of research that studies host-tumour interactions as therapeutic targets in the treatment of cancer. The immune system is an incredibly powerful network of cells, signalling molecules and effector/suppressor pathways, which can be exploited by cancer to aid progression of the disease. Targeting these interactions to allow the immune system to effectively attack the tumour represents a line of treatment called Immunotherapy. Immunotherapy has resulted in unprecedented clinical responses in patients with cancer alongside relatively mild side effects. As such, Cancer Immunology is a rapidly expanding field of research, and as our understanding of the complex network of interactions deepens new therapeutic targets and strategies are being discovered to treat the disease.
About us
Cancer Immunology at King's College London covers a diverse range of research. We have expertise ranging from cutting edge discovery science to the successful clinical translation of novel cancer immunotherapies. The Cancer Immunology and Immunotherapy Programme brings together academics and clinicians with a shared interest in the field to foster collaboration, education, and the sharing of expertise, samples and equipment to advance our science and help drive ideas from conception through to the clinic.
The Programme is led by Dr James Arnold and its members are spread across Guy's, St Thomas', Waterloo and Denmark Hill Campuses and at the Francis Crick Institute. We collectively meet every two months to exchange ideas and to discuss advances as well as challenges, with the aim to strengthen collaborative links between the groups and campuses. Annually the programme holds a half-day symposium as a platform to present the diversity of work that is being undertaken in the field to Cancer Immunology at King's College London. Through discussion and collaboration as a programme we aim to effectively move our ideas into grants, publications, and clinical trials to advance this exciting and growing field of research.
Project status: Ongoing
Principal Investigator
Contact us
If you require any further information or wish to join the Programme please get in touch with Dr James Arnold.