Centre for German Transnational Relations
When studying Germany in its transnational context, the image of a 'reluctant giant' often emerges. The most influential international surveys and opinion polls identify Germany as an economic powerhouse, and as Europe's unrivalled political power. Yet, debate continues over how to square the country's still recent histories of authoritarian dictatorship, genocide and cultural reaction with new demands for a more fully articulated geopolitical role as well as normative leadership.
Attention needs to be paid to Germany's export-led economy, which puts constraints on fiscal and monetary policy-marking at the European level; the interest in Germany's role during the Brexit negotiations; Germany's pivotal role as a dealmaker with Turkey during the European refugee crisis; domestic and international calls for a greater military contribution of Germany to international security and the protection of human rights; Germany's emerging global role as the world's leading 'soft power' whilst at the same time, an extreme-right, Eurosceptic and Islamophobic opposition is elected into the Bundestag: all these mark this as a defining moment not only in German national history, but in a transnational political economy and culture in which Germany plays an increasingly decisive role.
The Centre for German Transnational Relations at King's will act as a local, national and international hub for research on Germany's past and current transnational relations. The key focus will be on the nexus between politics and culture, and the relations of both to questions of diplomacy, foreign policy, economic policy, cultural policy and different forms of power.
The centre joins a strong core of researchers in German politics, foreign policy, history, political economy, language and culture based in the Departments of European and International Studies (EIS) and German, which have an established research track record in transnational studies, with key research foci including German foreign policy, political history, political economy, multilingualism and multiculturalism, transnational and comparative literary and cultural relations, and transnational history.
To extend the reach of German Studies research outwards from Europe into the global arena, the centre's research programme advances the understanding of Germany's transnational cultural, economic and political relations to regional and global powers in the face of new challenges and opportunities. The centre benefits from the unique opportunities arising from the investment King's has made in recent years in country and area studies.
In addition, the centre collaborates with a number of affiliated members from across London-based universities who are leading experts in transnational German relations. You can find a list of affiliated group members here.
The centre's main partner is the the German Academic Exchange Service (DAAD). Find out more here.
Our Partners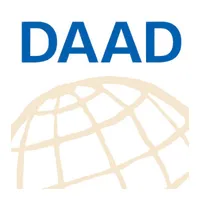 German Academic Exchange Service (DAAD)