King's Centre for Lung Health
The vision
Promoting lung health throughout the lifetime, by preventing, diagnosing and treating lung disease. We will drive excellence in discovery and applied science, working with scientists, healthcare professionals, patients and communities to ensure our discoveries help solve the most pressing problems. Our key early scientific priorities include:
New treatments for acute illness in patients with asthma and chronic obstructive lung disease
Innovative diagnostics for lung health and illness
Discovery of immuno-physiological mechanisms from early to late lung disease
Pioneering clinical trials and patient centred outcomes
Our ethos
An inclusive centre to advance global lung health and wellbeing. We will be a home for those working to improve lung health across King's College London. Working together and with our collaborators, we encourage diversity of thought and perspectives which together address the great challenges in respiratory medicine, for our local populations in London and beyond.
Why now?
Lung diseases are the third commonest cause for mortality and disability-adjusted life years worldwide, with an enormous global burden. Our lungs from their origins in-utero and across their trajectory are continually exposed to the environment, and the consequences of lung disease can be frequent and catastrophic. Unfortunately, lung disease remains under-researched and under-funded, despite being a priority for both the UK Office of Life Sciences and the NHS Long Term Plan. However, we believe that the importance of lung health is now a real priority and this is a sunrise moment for respiratory researchers everywhere.
The King's Centre for Lung Health will address some of the great healthcare challenges of our day, by growing the best of respiratory research at King's with its NHS partners and beyond. Our plans for the Centre are ambitious because the scale of the challenge is huge, and the opportunities are even greater. Through our collaborations with King's Health Partners, Guy's and St Thomas' NHS Foundation Trust (including Royal Brompton and Harefield Hospitals), and King's College Hospital NHS Foundation Trust, we have some of the largest disease cohorts in the UK, including rare diseases and serve some of the most diverse communities. We will ensure that patients can benefit from access to research knowledge and clinical trials.
Join us at the King's Centre for Lung Health!
Everyone interested in bringing their experience to improve lung health is welcome to join us and with scientific and academic collaborators, patients, healthcare professionals and communities we will together develop the science to address the grand challenges. Contact us at lungcentre@kcl.ac.uk if you'd like to become an affiliate of the Centre, or if you lead a group and would like to collaborate.
Catch up on the Centre's launch event
Our Partners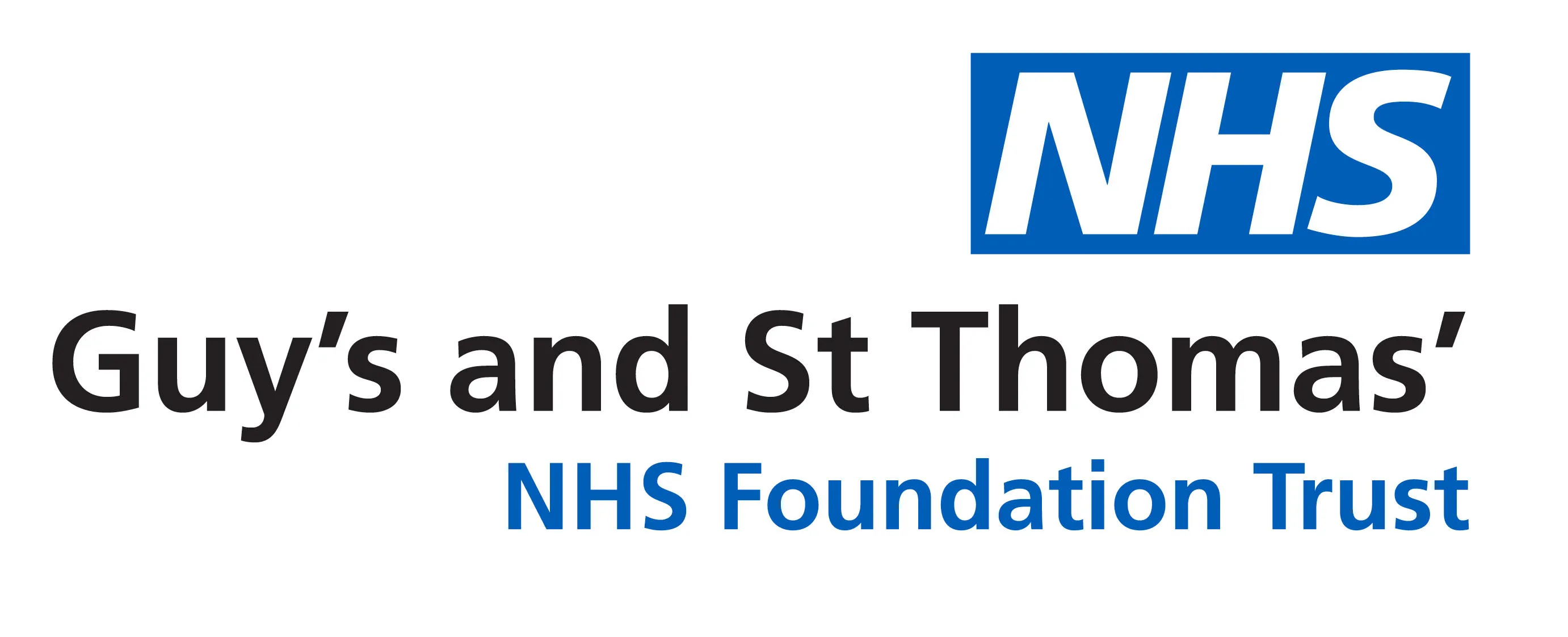 Guy's and St Thomas' NHS Foundation Trust

King's Health Partners