Health
Understanding the Impact of COVID-19 Pandemic on Delivery of Rehabilitation in Specialist Palliative Care Services
Palliative care is an essential component of the COVID-19 pandemic response. However, there has been limited examination of the impact on rehabilitation provided within palliative and end-of-life care services during COVID-19, or strategies to improve this during subsequent pandemic peaks. Rehabilitation within palliative care services provides function directed care that aims to support people maintain independence in activities of daily living and social participation. It includes coordinated multi-professional assessment and interventions. Allied health care professionals, most commonly physiotherapists and occupational therapists, are key members of the multi-professional team providing rehabilitation within UK palliative services but service provision was varied and ad hoc prior to the pandemic.
This CovPall Rehab Project explores innovative responses to the ongoing provision of rehabilitation within palliative care services during the pandemic to inform and improve ongoing service provision and resilience for future pandemics.  
Aims
To understand the response of rehabilitation providers within specialist palliative care to COVID-19 including workforce deployment, provision of interventions, and accessibility of rehabilitation.
To identify and reflect on reported challenges and innovative changes in practice and to make recommendations for the ongoing provision of rehabilitation in these settings.
Impact
The research is designed for short- and medium-term policy impact, through palliative care service, Patient & Public Involvement (PPI), and policy collaboration. Reports will be accompanied by PPI summaries, evidence summaries and guidance for front-line staff. Academic papers will be published as preprints to ensure timely dissemination.  
Our Partners
Hull York Medical School (University of Hull)
Project status: Ongoing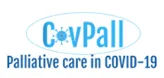 Keywords
REHABILITATION
PALLIATIVE CARE
HOSPICES
PHYSICAL THERAPY MODALITIES
OCCUPATIONAL THERAPY
SURVEYS AND QUESTIONNAIRES
PANDEMICS