Economic Conflict & Competition Research Group
The Economic Conflict & Competition Research Group (ECCRG) aims to be an academic centre of excellence for developing sustained, inter-disciplinary research on the study of Economic Warfare. Its key mission is to act as a node for linking a global network of scholars, practitioners, companies, and faculties to set an international standard for excellence in the analysis and thinking of this critical strategic concept. The ECCRG will also act as a portal through which other actors, scholars, governments, businesses, can access that global network. It welcomes the interest and collaborations of like-minded individuals and bodies in achieving this mission.
Whilst the work of the ECCRG focuses on the phenomenon of Economic Warfare in its National Security deliberations in the UK, it also engages the subject on a global, international scale. Given the strategic centrality of the economy and economic power to a post-Brexit, post-COVID United Kingdom, and the major role Economic Warfare has had in the Russia/Ukrainian conflict, in both the offensive and defensive conditions, there is an obvious need for a UK-based international network of academic, practitioner and policy making partners devoted to the academic study of Economic Warfare.
The belief in the need for such a centre of academic excellence and thought-leadership on Economic Warfare rests upon research conducted by the Research Group's members over a period of some 20+ years, often conjunction with UK Government departments, as well as government departments from other countries, private companies and think-tanks. During this time we have produced scholarly articles, book chapters, edited volumes, conference papers, policy papers, and lectures for senior officers, government officials and senior industry executives. We have provided guidance and advice to the MoD's Defence Concepts and Doctrine Centre, and, more specifically, to the Royal Navy as they have engaged with the concept of Economic Warfare in the age of Hybrid Warfare, Grey Zone Conflict, Peer to Peer Great Power Conflict, and within the context of Fusion Doctrine and now the Integrated Review concept and Multi-Domain Integration/Integrated Operating Concepts (MDI/IopC).
The ECCRG's temporal focus for its analysis will include the past, present and future and include areas such as:
Deterrence, coercion, appeasement and alliance/coalition formation
Role of technology in Economic Warfare
Systems and processes versus people and personalities
The linkage between security, democracy, and capitalism
The nature and character of Economic Warfare
Economic Warfare in War and Peace
Economic Warfare in different conditions of war and conflict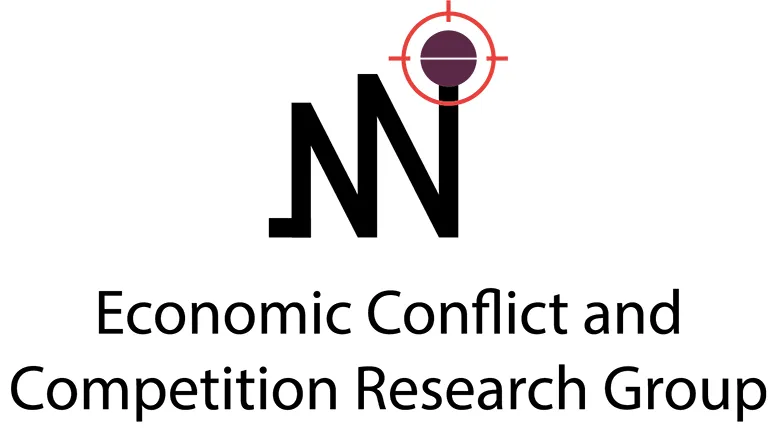 Contact us