Law
Society
Enhancing the evidential value of fingerprints and 'touch-DNA'
Fingerprints have been considered as one of the most reliable biometric features for personal identification. With advancements in modern DNA amplification technologies, it has been possible to obtain genetic information from samples with very little DNA quantities and to perform DNA analysis from single unenhanced fingerprints and from presumably touched or handled items. Despite its frequent role as legal evidence, touch DNA itself is poorly understood. In particular, there has been limited direct investigation into the cellular composition of touch deposits. A full characterization of touch-DNA could have implications on how it is collected, analysed, and interpreted in forensic contexts. This project explores the use of different fingerprint development/collection techniques as well as their compatibility with DNA profiling. It also provides a comprehensive investigation on the components of touch deposits and the origin of the DNA therein. Through a combination of different techniques (e.g. flow cytometry, microscopic examination, Massively Parallel Sequencing) the fundamental uncertainty around the nature of these samples can be resolved.
Investigators
| | |
| --- | --- |
| | Reader |
| | Fellow King's College |
| | PhD Student |
Aims
To identify the best processes for fingerprint enhancement, collection and DNA recovery from different substrates.
To investigate of the origins, characteristics and accumulation of cellular and cell-free constituents of 'touch deposits'
Methods
Centrifugal separation technique were employed to remove cellular debris from hands. Purification methods were used to recover shirt-DNA fragments
Trials Design
Laboratory based experiments
Impact
Establishing a 'best practice' protocol that permits the enhancement and collection of fingermarks to be carried out in tandem with DNA analysis can allow future investigations to fully exploit the potential for fingerprint-DNA intelligence links. A more comprehensive picture of where the DNA in "touch DNA" comes from can provide valuable information to practitioners seeking to utilize touch DNA typing results in a courtroom context, and can contribute to the ongoing effort to understand and predict the circumstances of DNA transfer in a forensic context more reliably.
Our Partners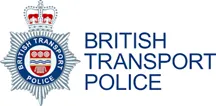 British Transport Police