Health
Environmental metagenomics in urban environments and development of forensic inference
MetaSUB was set up in 2015 and King's Forensics and the Environmental Research Group, now at Imperial, have been collecting touch samples from ticket machines and platform surfaces in all London Underground Stations, and air samples from selected stations since 2017 on an annual basis in order to describe city area species specificities, including antibiotic resistance patterns, and to capture 'molecular echoes' of environmental events and to develop a forensic capacity for geospatial metagenomic data.
We have a separate and ongoing collection of air and surface samples from the Victoria Line since 2017 to enable comparative and seasonal comparisons. On or close to 21st June three touched surfaces are sampled in every London underground station (ticket machine /subway entrance / platform seating) as part of a global collection and with analysis funded through Weill Cornell research funds. Since 2020 the collection in London has been limited to the Victoria line. While this data has provided a valuable dataset of variability between cities, our aim is to be able to use this information to make forensic inference. Microbes are, however, ubiquitous and knowledge of background material within the analytical environment is essential prior to making any forensic inference (location or habit) about a collected sample and our current research is about defining the 'kitome' and the 'reagentome' to enable removal of the laboratory background. As an extension to the MetaSub project we are also collecting duplicate air and surface samples from the Victoria Line to enable seasonal and London-wide comparisons in the future.
Our partners in the Norwegian Defence Research Establishment have been instrumental in developing the method for air microbe collection and colleagues at the Defence Science and Technology Laboratory are working on appropriate collection devices.
PhD Students
Aims
To understand and characterise the background microbiome and determine global and local microbial similarities and differences in urban environments.
To develop a forensic capacity for geospatial metagenomic data
Methods
Shotgun metagenomic sequencing
Summary of Findings
A global atlas of almost 5000 samples across 60 cities has been published. Thirty-one non-human commensals were found in 97% of global samples. Some cities have distinct taxonomic signatures driven by climatic and geographical differences, but also reflect urban life-styles. Widespread and variable anti-microbial resistance was observed across the cities. Many thousands of newly discovered microbes were characterised as part of the study. The collection highlights potential public health and forensic applications for future development.
Our Partners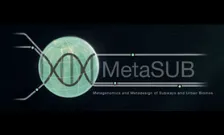 MetaSUB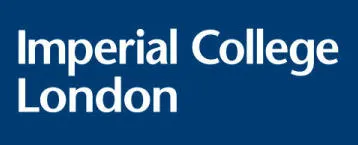 Imperial College London
The Jagiellonian University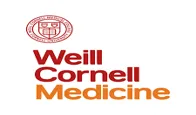 Weill Cornell Medicine

Norwegian Defence Research Establishment

Defence Science and Technology Laboratory
Project status: Ongoing
Principal Investigator
Funding
Period: January 2017 - December 2024
Keywords
FORENSICS
METAGENOMICS