Health
Evidence-Based Measures
Practitioners need to know what works in parenting, but there isn't yet a standard way of assessing how good parenting is. We are developing robust and meaningful measurements of parenting skills for use in a variety of parenting settings. These are user friendly, relevant, brief, easy to use with the minimal of training - and entirely evidence based. 
Practitioners will be able to assess parenting skills more accurately using this tool. Work already done shows that: 
when comparing the usefulness of questionnaires, interviews and direct observation, direct observation is most accurate; 
a short parenting questionnaire that can easily be used in everyday practice is just as valid as one three times longer; 
children's views of parenting are often more accurate than the parent's own report; and 
a doll-play task that we have developed reveals important information that is linked to general child functioning as rated for example by teachers. 
What is the study trying to achieve? 
From a review of the latest developments in research methodologies used to assess parenting, an observation-based assessment tool has been designed that measures parenting skills in families and directly translates what happens into practice. The observation tool is being tested and evaluated for practitioners to use with families. 
NAPR has also piloted a new parenting interview for the Helping Children Achieve trial and has been involved in specifying instruments to be used by mediators and moderators for other research projects like the SAFE trial to explore parenting factors in the context of treatments for primary school children and young offenders' families. The data arising from these trials will be essential for validating how well the parenting assessment measures predict child outcomes. 
NAPR, in partnership with the Children's Workforce Development Council (CWDC) also hopes to explore other opportunities for using the assessment tool: because it is evidence based, it could also be used to hone practitioners' skills in identifying and operating with the primary mechanisms of parent-training treatments and to introduce concepts from developmental psychological models such as attachment (e.g. sensitive responding). 
Project status: Ongoing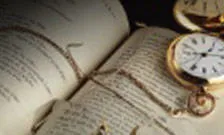 Contact us
Dr Matt Woolgar 
Project Lead 
National Academy for Parenting Research 
King's College, London 
Box 85, 16 De Crespigny Park 
London 
SE5 8AF