King's College London provides a complete Pre and Post Award support service to all researchers applying for research funding or negotiating contract-funded research.
Led by the Director of Research Grants & Contracts, Paul Labbett, with Director of Research Award Administration (Pre & Post-Award), Eva Björndal, and Director of Research and Consultancy Contracts, Laura Weiss. 
Pre-Award Application Support
The Pre-award Office is the specialist office at King's responsible for submitting, approving and signing-off research applications and research projects sponsored by external funders. The Pre-award Office expertise covers funders that support research via competitive peer-review (national and international), including but not limited to:
UKRI
European Commission
US Government funding (NIH, DoD etc.)
National and international charities such as the Wellcome Trust, Leverhulme Trust, Bill & Melinda Gates foundation etc.
UK Government funding via NIHR
International Research Councils
Costings, approvals and management of research awards that fall under the remit of the Pre-award Office are managed in the research management system adopted by King's College London, which is called Worktribe. Further information and how to use the system can be found on the Worktribe hub pages (internal webpage).
Overall the Pre-award Office support covers the following:
Understanding calls and expectations from funders;
Checking compliance and accuracy of the overall costing and the associated College's overheads;
Ensuring high quality technical and financial aspects of research applications;
Advising on the College's resources and procedures;
Approving and submitting research applications in funders' systems;
Negotiating agreements/subcontracts etc. with collaborators and funders;
Sign-off research contracts on behalf of King's College London;
Activating research grants
If you are a member of staff applying for external research funding, please see our internal pages where you will find in-depth guidance on Preparing a Proposal, Costing and Pricing a Proposal and details for all the Pre-Award team contacts.
Contracts Team Support
The Contracts team is responsible for providing costing and contractual support for Industry and Government research funding (excluding NIHR), Consultancy projects (advisory and fee-for service and contractual support for non-financial agreements, such as data transfer, confidentiality (non-disclosure) and material transfer agreements.
If you are unsure who to contact, please email us: RGCContractsTeam@kcl.ac.uk 
For King's members of staff please see the Contracts Team internal pages Contracts Team Support where you will find in-depth guidance on industry research, studentships, consultancy and other contract types within the Contracts Team's remit, including contact details for all Contracts Team members Contracts Team Contacts
Managing Research Funding (Post-Award)
Once your award has been formally accepted by King's College London, our Post-Award team will manage the financial administration of your award.
The team offers expert management of research funding to ensure compliance with funder's terms and conditions and the university's financial procedures.
Post-Award provides support on account management, forecasting, budgetary control, financial reporting, risk management and audit as well as providing financial and business management information on all research projects.
The team is also responsible for:
the issue of grant codes
authorisation of staff recruitment
invoicing
profile payments
financial reporting
If you are a member of staff with a question about an active grant or contract, please see our internal web pages for contact details for team members.
UKRI Funding Guarantee and Horizon Europe
Managing conflicts of interest
King's College London procedures regarding applications to and awards from NIH concerning Financial Conflict of Interest ('FCOI') policy.
On 1 August 2012, the NIH implemented a new set of policies relating to conflicts of interest applicable to organisations where they fund research. The policy and extensive guidance is accessible here and the FAQ section provides a guide through the requirements.
In accordance with the policy, King's College London's own procedures for implementing the NIH's requirements are available to the public to download here.
The policy applies to everyone (university researchers, honorary staff, students, consultants, external collaborators etc) who is responsible for design, conduct and reporting of research funded by the NIH itself, by NIH Institutes and by the Public Health Service of the US Department of Health and Human Services (of which the NIH is a part).
The NIH policy is supplementary to, and followed in conjunction with, the university's existing policies, procedures and guidelines on related matters, such as Conflicts of Interest and Good Practice in Academic Research, which are available from the Governance Zone.
For King's staff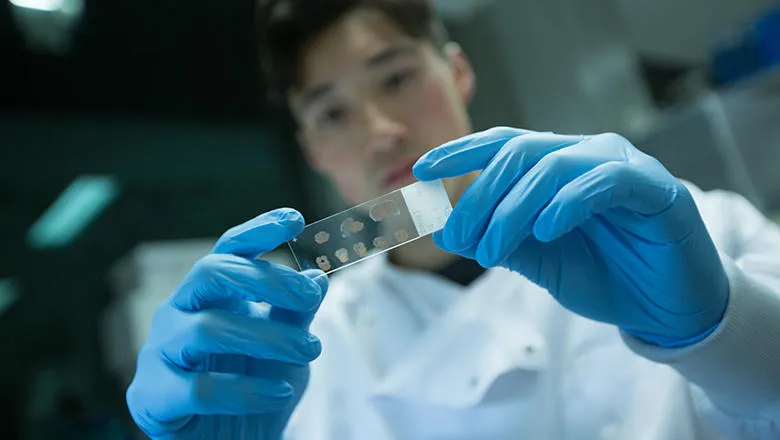 Internal page confirming contact details, key documents and code of...
Internal pages to help staff gGet in touch with our Pre-Award teams.