Health
Global Health and Palliative Care
NIHR Global Health Research Group on Global Health and Palliative Care (GHAP): Expanding access
Palliative care is for people who are living with incurable illness that is likely to shorten their lives. Palliative care can reduce suffering and improve wellbeing for patients and families and is now seen as an essential part of healthcare for all.
Most people who need palliative care live in poorer countries, where there is less availability of palliative care. We have found that people with incurable illness in poorer countries have a lot of unnecessary suffering, and the numbers of people suffering is rising rapidly.
Aims
This project aims to develop ways for people in sub-Saharan Africa to receive palliative care if they need it, focusing on groups that we know are not getting the care they need.
Methods
Workstream 1: In Uganda, we will use a simple checklist that helps children (with their families) identify the problems and concerns that are affecting them most to improve quality of care.
A mixed-methods study will utilise the Institute for Healthcare Improvement 'Model for Improvement' stages: a) team forming; b) aim setting; c) establishing measures; d) selecting changes; e) testing changes; f) implementing changes; g) spreading changes.
Outcome measurement to drive quality improvement aligns to Donabedian's model of quality healthcare (structure, process, output and outcome), while 'person centredness' underpins our approach (a component of quality care as defined by the Institute of Medicine).
Workstream 2: In Zimbabwe, patients families and their health care team will design together a new way of working that will focus on better management of symptoms and concerns for incurable cancer.
Intervention development drawing on primary qualitative data with Theory of Change workshop. Adaptation of a costing tool for formal and informal costs will be followed by a hybrid randomised cluster feasibility trial with nested qualitative process data and implementation measures.
Workstream 3: In South Africa, we will work with patients, families and physiotherapists/ occupational therapists to develop simple ways for patients and families to self-manage their problems at home to reduce the burden of pain, breathlessness, and fatigue and optimise independence.
Initial scoping review and stakeholder focus groups will model the intervention processes and outcomes, refined through Theory of Change workshop for rapid consultation and consensus. A non-randomised feasibility study with embedded qualitative work will identify intervention process, acceptability and optimisation.
Partners
This project is working with several academic and health facilities across the three countries.
Uganda:
African Palliative Care Association (APCA), Makerere University, MildMay Uganda, Kawempe Homecare, Mulago National Referral hospital, Uganda Cancer Institute, Uganda Renal Unit, Uganda Heart Institute.
Zimbabwe:
University of Zimbabwe, Island Hospice and Healthcare and two oncology clinical sites
Parirenyatwa and Mpilo hospitals.
South Africa:
District hospital with primary care function (Vredenburg Hospital), a 24-hour Community Health Centre (Gugulethu) and an 8-hour clinic (Dr Abdurachman Clinic) in Western Cape.
Investigators
Principal investigators:
Professor Richard Harding, King's College London
Associate Professor Klaus von Pressentin, University of Cape Town
Investigators:
King's College London:
Professor Toby Prevost
Professor Matthew Maddocks
Professor Catherine Evans
Professor Irene Higginson
Dr Clare-Ellis Smith
Dr Kennedy Nkhoma
University of Cape Town, South Africa:
Dr Lindsay Farrant
Dr Rene Krause
Associate Professor Niri Naidoo
Associate Professor Helen Buchanan
Associate Professor Liz Gwyther
Ms Joy Hunter
Uganda:
Dr Emmanuel Luyirika
Dr Eve Namisango
Dr Jane Nakawesi
Dr Barbara Mukasa
Dr Yvonne Karamagi
Dr Liz Namukwaya
Zimbabwe:
Professor Mike Chirenje
Dr Anna Nyakabau
Dr Dickson Chifamba
Dr Natsayi Mujuru
PhD training fellows:
Dr Agnes Chipo Terarai, University of Zimbabwe
Mr Sonwabiso Ngcowa, University of Cape Town
This research was funded by the NIHR (GHRUG NIHR134440) using UK aid from the UK Government to support global health research. 
Project status: Starting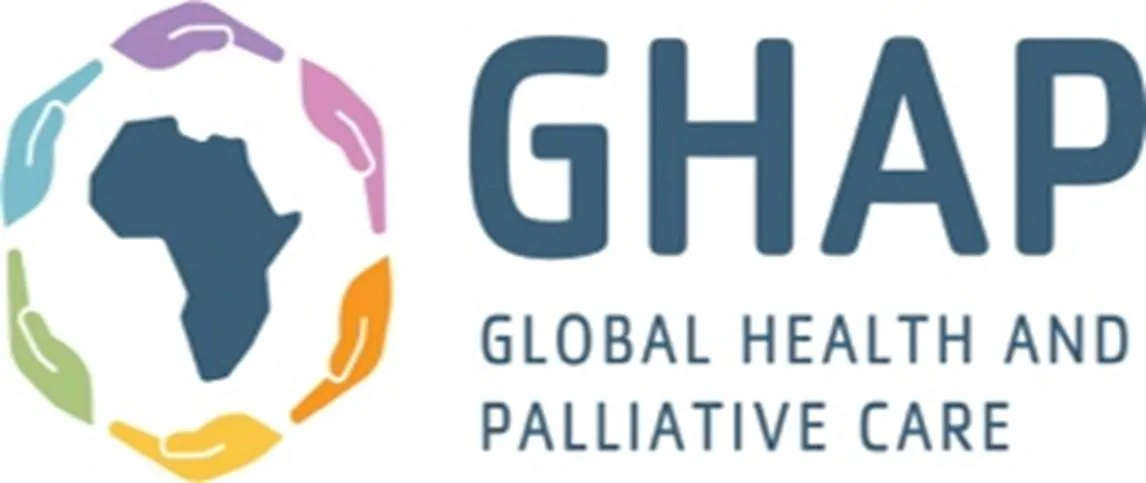 Principal Investigators
Funding
Funding Body: National Institute for Health and Care Research
Period: August 2022 - July 2026
Contact us
Keywords
PALLIATIVE CARE
CANCER
ONCOLOGY
CHILDREN YOUNG PEOPLE
OUTCOME MEASURE
LUNG DISEASE
SYMPTOM MANAGEMENT