Health
Society
MAPS - Mapping Approaches to a Programme of Survivor-led research: co-developing our vision, values and principles
The MAPS project brings together survivor-led organisations to co-develop and map the vision and underpinning principles for a values-based survivor-led research programme.
MAPS is a partnership between the Service User Research Enterprise (SURE), Traumascapes and Survivors Voices, and is based in the ESRC Centre for Society and Mental Health. It is fully survivor-led and conceptualised.
We have invited survivor-led organisations to join a Survivor Panel. The Panel is meeting in four workshops to discuss the safe involvement of survivors in research, our values for co-working, our vision for research, and the values underpinning and ethical principles of survivor research.
A survivor artist-researcher from Traumascapes is attending all the workshops. They will then design and produce a map (or visual framework) that captures our vision, values and principles. We will incorporate difference and debate in the map where possible.
The map will be created in physical and virtual formats and will be built to be expanded upon as we begin to conduct research that addresses survivor priorities. This map will serve as the cornerstone of a survivor-led research programme in the CSMH.
Our team
Due to limits with the King's website, we are unable to list non-King's staff in the below tab. Our full team consists of:
Project status: Starting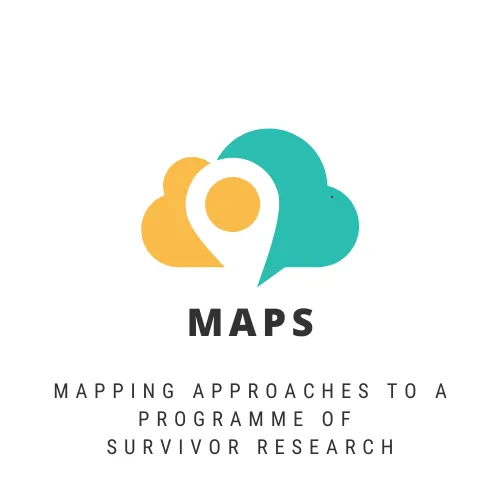 Principal Investigator
Investigators
Funding
Period: May 2023 - July 2023
Contact us
Keywords
SURVIVOR
TRAUMA
ABUSE
VIOLENCE
VALUES
RESEARCH