Technology & Science
Health
MOBILE MEN
Overview
Providing Informed Choice for HIV Prevention for Men who are Mobile for work (MOBILE MEN) is a three-year (2023-2026) project funded by the European Commission's EDCTP Horizon programme to help men who are mobile for work prevent HIV through scaling up their access to PrEP options.
MOBILE MEN works in South Africa and Uganda by implementing MALE-centred research to identify, understand, and remove barriers to ORAL AND INJECTABLE PrEP particularly in men who are mobile for work; coordinate with global, national, and subnational stakeholders to improve PrEP access and scale-up; and strengthen the capacity of local partners to support the delivery of HIV prevention products to men.
The MOBILE MEN consortium is led by Kings College along with core partners Desmond Tutu Health Foundation, Africa Health Research Institute, MRC/UVRI and LSHTM, London School of Hygiene & Tropical Medicine and University College London. Local partner co-leadership and engagement is central to the project's approach to improving men's access to HIV prevention products. Working closely with communities, MOBILE MEN will advance access to and uptake of PrEP that includes oral pre-exposure prophylaxis (oral PrEP) and injectable long-acting cabotegravir (CAB PrEP). Although the work takes place in Uganda and South Africa, we are linked in with other prevention programmes across sub-Saharan Africa.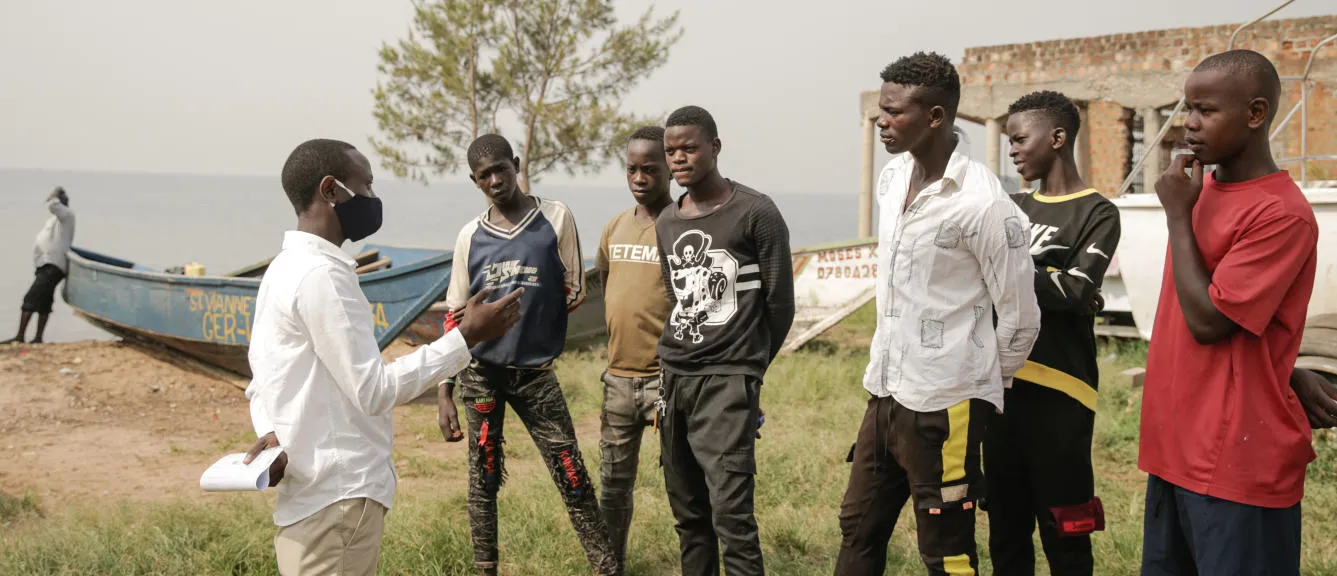 Primary Objective
To assess implementation effectiveness of LA-CAB and oral FTC-TDF (daily and coitally dependent) on retention in care, coital coverage, and PrEP choice in men who are mobile for work
Secondary objectives:
To describe adoption (acceptability, feasibility, attitudes towards and preferences) of on-demand and injectable PrEP
To understand the reach of PrEP amongst mobile men and understand the barriers to uptake
To understand patterns of use of daily, on-demand, and LA-CAB PrEP amongst different groups of mobile men and how choices/preferences change over time.
To understand implementation of LA-CAB for men amongst service providers to inform scale-up
To understand the appropriateness, feasibility and fidelity of delivering on-demand and long-acting PrEP in different settings
To describe how on-demand and long-acting PrEP are delivered in practice
To describe the service-level needs to implement on-demand and long-acting PrEP
To evaluate antibody based monitoring HIV status for LA-CAB.
To assess maintenance (affordability), cost and cost effectiveness of oral PrEP, Cab-LA and of simultaneous provision of both types of PrEP in Uganda and South Africa.
This project is funded by the European Commission, under the Global Health EDCTP3 Joint Undertaking work programme.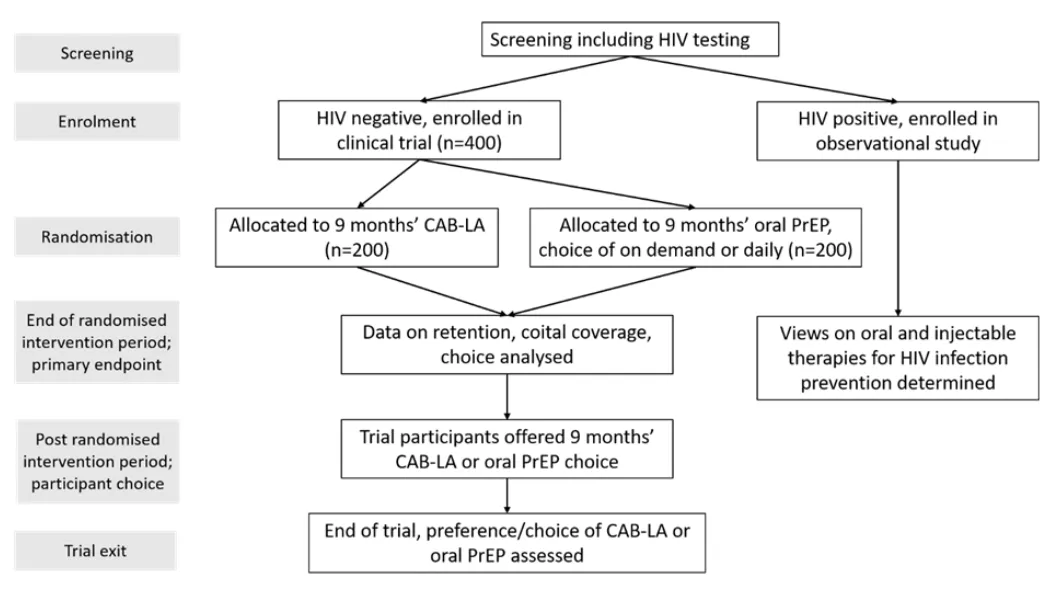 Methods
Open-label study of 400 men from mobile groups in South Africa and Uganda randomised to oral TDF-FTC or CAB-LA over 9 months, then access to both to 18 months. Service level process data and qualitative interviews (in depth and group discussions) with service users and service providers will run alongside the trial to evaluate preference, choice and implementation in real time. We evaluate for the first time, the implementation (including cost-effectiveness and modelling) of both LA-CAB and on demand PrEP for vulnerable men in Africa. This data gap in men for both types of PrEP will inform the WHO HIV prevention modelling and allow men in Africa access to on demand PrREP and LA-CAB.
Our Partners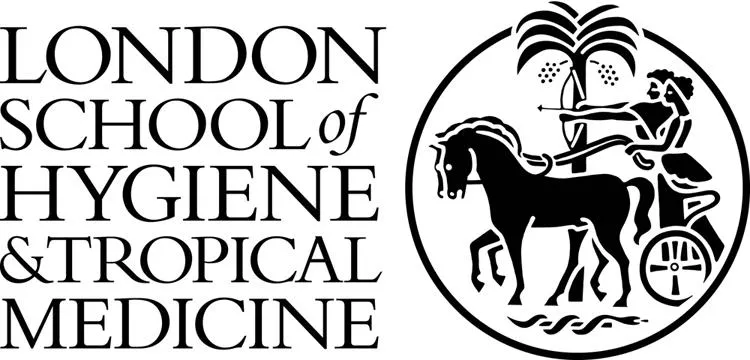 London School of Hygiene & Tropical Medicine

Desmond Tutu Health Foundation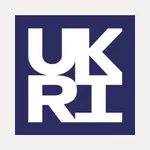 MRC/UVRI and LSHTM Uganda Research Unit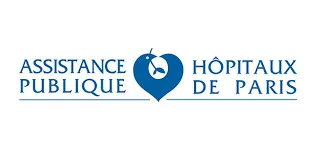 Assistance Publique – Hôpitaux de Paris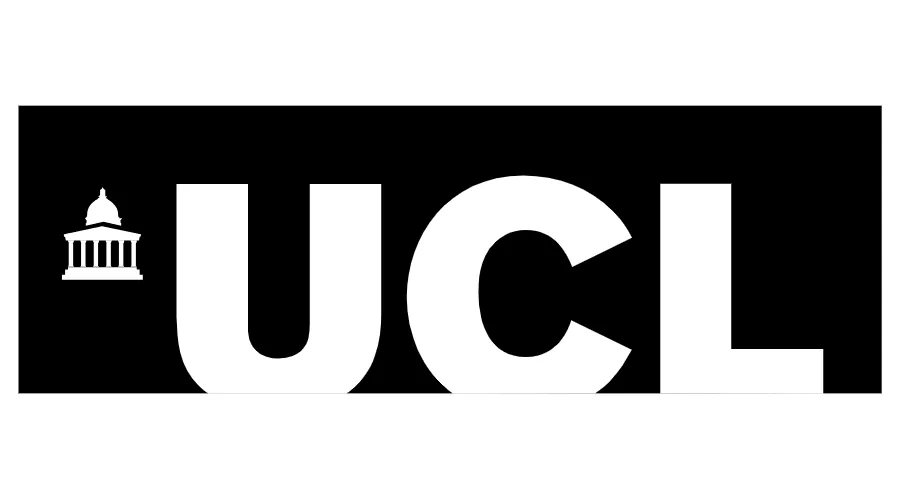 University College London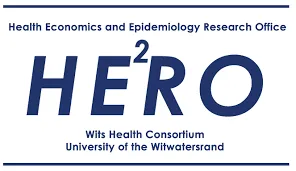 HE2RO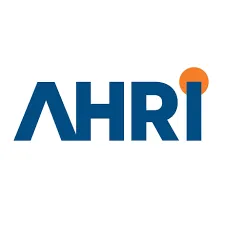 Africa Health Research Institute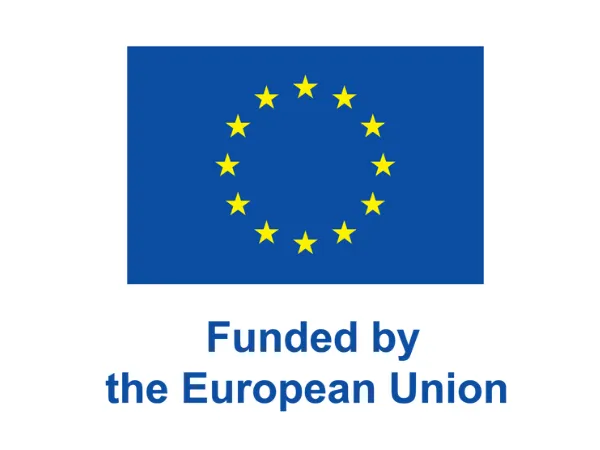 European Commission
Project status: Ongoing

Principal Investigator
Funding
Funding Body: European Commission
Period: July 2023 - July 2026
Contact us
Project Manager:  Sophie Lam