Health
International
Society
University
National Healthcare Quality Improvement Programme
King's Global Health Partnerships is supporting the Ministry of Health Development (MoHD) to establish a national programme to improve quality of healthcare in Somaliland. This two-year project will lay the foundations needed to transform quality of care at all levels of Somaliland's health system.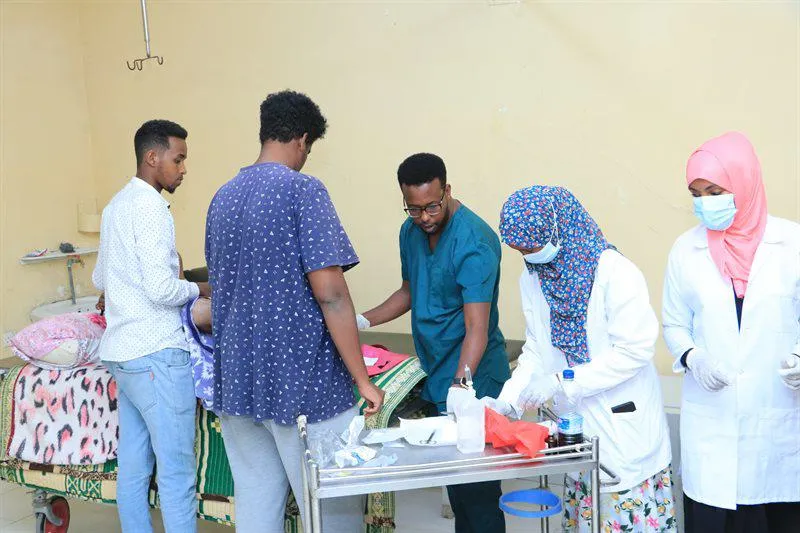 The Challenge
Globally, poor quality health care is a greater cause of mortality than poor access and in low- and middle-income countries (LMIC), it is estimated 5 million people die each year from preventable causes due to poor quality care.
Quality health services are those which are safe, effective, efficient, timely, equitable, integrated and people-centred. In Somaliland the barriers to quality care are vast. Poor quality care takes many different forms; from incorrect diagnoses for serious conditions to delays in the provision of care, to unclean facilities that can lead to infections and potentially fatal complications.
A 2020 assessment of Somaliland's six regional hospitals found that none met international standards for preventing and controlling infection. Barriers included a lack of policies and guidelines, limited understanding amongst staff on how to prevent and control infection, a lack of hospital monitoring, poor water and sanitation infrastructure, and limited cleaning and waste disposal supplies to keep hospitals clean.
How KGHP is supporting our partners in Somaliland
Building on a successful 10-month pilot, and with funding from Qatar Charity, this two-year project works at multiple levels of the health system to lay the foundations for improving the quality of care.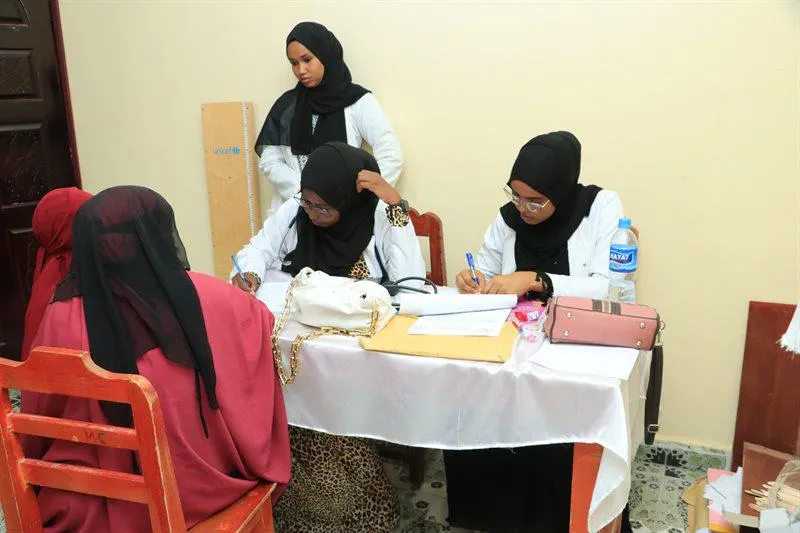 National Quality Policy and Strategy to improve healthcare
At national level we are supporting the Ministry of Health Development to strengthen its governance and monitoring of healthcare quality. Informed by the WHO's approach to improving quality of care in fragile, conflict-affected and vulnerable settings, a National Quality Policy and Strategy will be developed to improve care across the health system. A national People's Voice Survey will consult citizens on their perspectives on care and allow them to contribute to government priority setting.
Quality of care improvements at six regional hospitals
At regional level we will support all six regional hospitals to deliver improvements to the quality of care. Drawing on learning on how to improve care quality from the NHS, we will support hospital staff to design, deliver and scale up initiatives to improve care quality. We will improve Infection Prevention Control in hospitals through better governance, policies, a more skilled workforce and improved WASH facilities.
Strengthening higher education for the health workforce
The project will contribute to a stronger healthcare workforce by strengthening the governance of postgraduate medical education, developing a national plan for education of medical specialists, and supporting medical schools to adopt the new national curriculum for medical education.
This project is delivered in partnership with the Ministry of Health Development (MoHD), World Health Organisation (WHO) and the six main regional hospitals across Somaliland (Berbera, Boroma, Hargeisa, Erigavo, Burao and Lasanod).
It is funded through the Qatar Charity.
Our Partners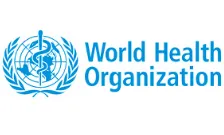 World Health Organisation (WHO)
Qatar Charity