Health
A pledge to end the social stigma of obesity
In a paper published in Nature Medicine on World Obesity Day 2020, a team of experts, led by Professor Francesco Rubino from King's College London, outline an International Consensus Statement and related Pledge to Eradicate Weight Stigma.
The consensus statement and Pledge have been developed through a conference jointly organised by the World Obesity Federation, American Diabetes Association, American Association of Clinical Endocrinologists, American Association for Metabolic and Bariatric Surgery, Diabetes UK, European Association for the Study of Obesity, International Federation for the Surgery of Obesity and Metabolic Disorders, Obesity Action Coalition, Obesity Canada, The Obesity Society.
On behalf of all our partners, we invite organisations and single individuals to sign up to take the Pledge and help eradicate weight-based stigma and discrimination
Pledge to eliminate weight bias and stigma of obesity
We recognise that:
Individuals affected by overweight and obesity face a pervasive form of social stigma based on the typically unproven assumption that their body weight derives primarily from a lack self-discipline and personal responsibility.
Such portrayal is inconsistent with current scientific evidence demonstrating that body weight regulation is not entirely under volitional control, and that biological, genetic and environmental factors critically contribute to obesity.
Weight bias and stigma can result in discrimination and undermine human rights, social rights, and the health of afflicted individuals.
Weight stigma and discrimination cannot be tolerated in modern societies.
We condemn:
The use of stigmatising language, images, attitudes, policies, and weight-based discrimination, wherever they occur.
We pledge:
To treat individuals with overweight and obesity with dignity and respect.
To refrain from using stereotypical language, images, and narratives that unfairly and inaccurately depict individuals with overweight and obesity as lazy, gluttonous, and lacking will power or self-discipline. 
To encourage and support educational initiatives aimed at eradicating weight bias through dissemination of current knowledge of obesity and body weight regulation.
To encourage and support initiatives aimed at preventing weight discrimination in the workplace, education, and healthcare settings.
Project team
Francesco Rubino, Rebecca M. Puhl, David E. Cummings, Robert H. Eckel, Donna H. Ryan, Jeffrey I. Mechanick, Joe Nadglowski, Ximena Ramos Salas, Phillip R. Schauer, Douglas Twenefour, Caroline M. Apovian, Louis J. Aronne, Rachel L. Batterham, Hans-Rudolph Berthoud, Camilo Boza, Luca Busetto, Dror Dicker, Mary De Groot, Daniel Eisenberg, Stuart W. Flint, Terry T. Huang, Lee M. Kaplan, John P. Kirwan, Judith Korner, Ted K. Kyle, Blandine Laferrere, Carel W. le Roux, LaShawn McIver, Geltrude Mingrone, Patricia Nece, Tirissa J. Reid, Ann M. Rogers, Michael Rosenbaum, Randy J. Seeley, Antonio J. Torres, and John B. Dixon 
Summary of Findings
Executive summary
Grade of Consensus (GoC): U = Unanimous; A = >90%
Weight stigma is reinforced by misconceived ideas about body weight regulation and lack of awareness of current scientific evidence. Weight stigma is unacceptable in modern societies, as it undermines human rights, social rights, and the health of afflicted individuals (GoC: A).
Research indicates that weight stigma can cause significant harm to affected individuals. Individuals who experience it suffer from both physical and psychological consequences, and are less likely to seek and receive adequate care (GoC: U).
Despite scientific evidence to the contrary, the prevailing view in society is that obesity is a choice which can be reversed by voluntary decisions to eat less and exercise more. These assumptions mislead public health policies, confuse messages in popular media, undermine access to evidence-based treatments, and compromise advances in research (GoC: A).
For the reasons above, weight stigma represents a major obstacle in efforts to effectively prevent and treat obesity and T2D. Tackling stigma is not only a matter of human rights and social justice, but also a way to advance prevention and treatment of these diseases (GoC: A).
Academic institutions, professional organizations, media, public health authorities, and government should encourage education about weight stigma and facilitate a new public narrative of obesity, coherent with modern scientific knowledge (GoC: U).
Impact
Over 100 medical and scientific organisations have endorsed the statement and pledge. See the list below of organisations and individuals who have pledged and given consent for their details to be published online.  
Organisations:
The French Speaking Society for Clinical Nutrition and Metabolism (SFNCM), Chairman: Prof Pierre Dechelotte
HOBS- Hälsa oberoende av storlek
Hughes Krupica
La Ligue contre l'obésité
Obesity Action Coalition
Obesity Canada
SOCIEDAD ESPAÑOLA DE OBESIDAD -S EEDO
Obesity Canada
London Bridge Hospital, part of HCA Healthcare
Italian Society of Pediatrics, "Adolescence" study group
Obesity Group of the British Dietetic Association
Approach Center of excellence in kids Obesity (Montreal, Canada)
PCOS Vitality
Société Française de Nutrition
International Medical Press
Tallaght University Hospital
Irish Coalition for People Living with Obesity (ICPO)
European Coalition for People Living with Obesity (ECPO)
ETHICON, JOHNSON & JOHNSON
German Obesity Society (Deutsche Adipositas-Gesellschaft)
MTYBariatrics
Diabetes Training Inc (Canada)
LIGUE CONTRE L'OBESITE
Partner Organizations
American Association of Clinical Endocrinologists (AACE)
American Association for Metabolic and Bariatric Surgery (ASMBS)
American Diabetes Association (ADA)
Diabetes UK
European Association for the Study of Obesity (EASO)
International Federation for the Surgery of Obesity and metabolic Disorders (IFSO)
Obesity Action Coalition (OAC)
Obesity Canada
The Obesity Society (TOS) – USA
World Obesity Federation (WOF)
Other Scientific and Patient Societies
American Academy of Sleep Medicine (AASM)
American Society for Nutrition (ASN)
Association of British Clinical Diabetologists (ABCD)
The Australian National Association of Clinical Obesity Services (NACOS)
Australian and New Zealand Metabolic and Obesity Surgery Society (ANZMOSS)
Austrian Society for Obesity and Metabolic Surgery
Brazilian Society for Bariatric and Metabolic Surgery (SBCBM)
British Obesity and Metabolic Surgery Society (BOMSS)
Canadian Association of Bariatric Physicians and Surgeons (CABPS)
Canadian Association of Cardiovascular Prevention and Rehabilitation (CACPR)
Canadian Association of Occupational Therapists/Association Canadienne des ergothérapeutes
Canadian Psychiatric Association
The Canadian Society of Endocrinology and Metabolism (CSEM)
CIHR-SPOR Chair in Innovative, Patient-Oriented, Behavioural Clinical Trials.
Chilean Society for Bariatric and Metabolic Surgery
Colegio Mexicano de Cirurgia Para la Obesidad y Enfermedades Metabolicas
Croatian Society of Obesity
Dietitians of Canada
Dutch Society for Metabolic and Bariatric Surgery (DSMBS)
The Endocrine Society (USA)
European Coalition for People Living with Obesity (ECPO)
French Clinical Research Network in Obesity (FORCE)
French Society for Research and Care of Obesity (AFERO)
French Society of Bariatric and Metabolic Surgery (SOFFCO-MM)
Hellenic Medical Association for Obesity (HMAO)
Hellenic Society for Bariatric and Metabolic Surgery
Hellenic Society for the Study of Obesity, Metabolism and Eating Disorders
Hong Kong Association for the Study of Obesity
Hong Kong Obesity Society
Hong Kong Society for Metabolic and Bariatric Surgery
Hungarian Society for the Study of Obesity
International Behavioural Trials Network (IBTN)
International Society for the Perioperative Care of the Obese Patient (ISPCOP)
Irish Society for Clinical Nutrition and Metabolism (IrSPEN)
The Israeli Association for the Study of Obesity
Italian Obesity Society (SIO)
Korean Society for the Study of Obesity (KSSO)
Latin American Federation of Obesity (FLASO)
The Lithuanian Society of Bariatric Surgery
Mexican Society of Obesity
National Lipid Association (USA)
Norwegian Society for the Surgery of Obesity
Obesity Australia
Obesity Care Advocacy Network (OCAN)
Obesity Collective
Obesity Medicine Association (USA)
Obesity Society of Nigeria
The Obesity Surgery Society India (OSSI)
Obesity UK
Romanian Bariatric Society
Romanian Federation of Diabetes, Nutrition, Metabolic diseases
The Royal College of Physicians -RCP- (UK)
Russian Society of Bariatric Surgeons
Sociedad Argentina de Cirugia de la Obesidad Enfermedad Metabolica y Otras
Relacionados con la Obesidad
Sociedad Argentina de Obesidad y Trastornos Alimentarios
The Sociedad Española de Cirugía de la Obesidad y Enfermedades Metabólicas (SECO)
Society of American Gastrointestinal and Endoscopic Surgeons (SAGES)
Society of Behavioral Medicine (SBM)
The Society for Surgery of the Alimentary Tract (SSAT)
South African Society for Surgery Obesity and Metabolism
UK Association for the Study of Obesity
Kayl Association for Combating Obesity
Scientific/Medical Journals
The Annals of Surgery
Cell Metabolism (Cell Press)
Cell Reports Medicine (Cell Press)
Clinical Obesity
The Lancet Diabetes & Endocrinology
Med (Cell Press)
All Nature Research Journals
Obesity
Obesity Reviews
Obesity Science and Practice
Obesity Surgery
Pediatric Obesity
Surgery for Obesity and Related Diseases (SOARD)
Trends in Endocrinology and Metabolism (Cell Press)
Trends in Molecular Medicine (Cell Press)
Academic Institutions and Hospitals
Baker Heart and Diabetes Institute. Melbourne, Australia
The Charles Perkins Institute, University of Sydney (Australia)
Geisinger Obesity Institute; Geisinger Health System; Danville, PA (USA)
King's College Hospital NHS Foundation Trust (UK)
King's College London (UK)
London Bridge Hospital, London (UK)
Pennington Biomedical Research Center (USA)
Specialized Centers for Obesity Management -GCC-CSO (France)
St Vincent Private Hospital, Dublin (Ireland)
Summer M. Redstone Center, Milken Institute School of Public Health, George
Washington University (USA)
Technische Universität Dresden; Faculty of Medicine Carl Gustav Carus (Germany)
Transcampus of Technische Universität Dresden; Faculty of Medicine Carl Gustav
Carus (Germany) and King's College London
University College London Hospitals NHS Foundation Trust (UK)
University of Connecticut Rudd Center for Food Policy & Obesity (USA)
The Veneto Obesity Network (Italy)
The Center for Obesity and Diabetes, Oswaldo Cruz German Hospital, Sao Paulo,
(Brazil)
North Bristol NHS Trust
Parliamentary Groups
The All-Party Parliamentary Group on Obesity – APPG
A Group of cross-party members of the House of Commons and House of Lords
Industry
Medtronic
Ethicon
WW (Formerly Weight Watchers)
Novo Nordisk
GI Dynamics
Individuals:
| | | | |
| --- | --- | --- | --- |
| Academy for Eating Disorders | Elaine Hildebrandt | Kirstin Hellard | Peter Small |
| Aggie Sobanska | Elena Ruiz-Úcar | Kobus DIjkhorst | Philippe Palat |
| Agnès Maurin | Elisa Bagni | Kourosh Ghorbani-Zarin | Phoebe Wood |
| Ahmad Bashir | Elissa Myers | Kristine Godziuk | Pierre DECHELOTTE |
| Ajanta Kamal | ELIZABETH DETTMER | Kwang-Wei Tham | Professor Suzanne Norris |
| Alastair Lynn | Elizabeth Egan | Lars Alling | Professor Tim Underwood |
| alba xhixha | Elly Park | Laura Boyer | Rachael Wall |
| Alberto Borraccino | Emanuele Bosi | Laura Falvey | Rachel Elliott |
| Alessandra Valerio | Emilio de Felipe | Laura Johnson | Rachel Ignomirello |
| Alexandre Benani | Enda Mulvany | laure fredj | Rafael Bravo |
| Alexandro Zarruk | Enrico Prosperi | lauren grossman | Raffaele Limauro |
| ALEXIS ELIAS MALAVAZOS | Esmeralda Capristo | Lauren Wedekind | Raghav Bansal |
| Ali Zentner | ESSA ALEASSA | Laurie Twells | Rasminder Kaur |
| Alison Palmer | Estrella Menendez | Lavanya Parashivakumar | Rebecca Deans |
| Allen Browne | Eugenia Romano | Leigh Anne Linville | rebecca fancini |
| Allie Lougheed | Eva Gabarró Rodríguez | Lianna Titheridge | Rebecca Rawlings-Hall |
| Allison Ibrah8m | Eva Pereda-Pereda | Lindes Callejas-Diaz | Rebecca Richards |
| Amanda Waning | Exercise is Medicine Canada | Lisa Plank | Rhodri King |
| AMRO BOHSALI | fabiana stolman | Lisa Richardson | Riccardo Lera |
| Amy Smith | Faris Alassaf | Lise Lafargue | Riccardo Polzoni |
| Anders Backe | Farnaz Rahimi | Lizzy Cunliffe-Jones | Richard Larouche |
| Andre Tchernof | Fatima Waqar | Louise Tully | Rita Clifford |
| Andrea Bretal | Federica Zanetto | Luca Busetto | Roberta Jaccheri |
| Andrew Beamish | Federico Luis Moya | Lucia Frittita | Robin Blackstone |
| Ane Kokkvoll | Fiona Kate Barlow | Lucille McGraw | Rochelle Blacklock |
| Angela Chesworth | francesco baggiani | LUCY NUGENT | Rodolfo Vasconcelos |
| Angelica Magdaleno | Francesco Cavagnini | Luiz Mestieri | Rosa Tricia Asiain vazquez |
| Anil Asrani | Frederic BOST | Lynne JOHNSTON | Rosanne Rust, MS, RDN, LDN |
| Anna Belligoli | Gail Pinnock | Macarena Rueda | Rosie Childerhose |
| anna ciampolillo | Geeta Achyuthan | Madalena Dearden | RUBEN LOPEZ PUERTA |
| Anna Dayer Jankechova | Gemma Fagan | Mahsa Ghoreishi | Ruth McCarthy |
| Antoine EPIN | Georgia Giannopoulos | Majella O'Keeffe | S. Bryn Austin |
| ANTONIO PRATESI | Georgie Sowman | Manoel Galvao Neto | Saida BAYNA |
| Arianna Salgado | Ghislain Grodard | Marcela Rodriguez Flores | Samantha Boyce |
| Ashish Desai | Ghislaine PICARD | Marco Bueter | Samer Humadi |
| Ashleigh Middleton | Giovanni Ceccarini | margaret easton | Sandi Tymchuk |
| Ashley Bissett | Giulio Marchesini | Margy O'Connor | Sandy Duxbury |
| Ashley McCarthy | Gregory Pacyk | Maria Grazia Carbonelli | Sanjana Khaira |
| Asociación Bariatrica Hispalis | Guido Donato | maria ines alonso | Sara Kirk |
| Audrey Chognard | Hanen Samouda | Maria Letizia Petroni | Sara Squires |
| Béatrice Eulalie | Harald Tigges | Maria Yao | Sarah Browne |
| Béatrice Morio-Liondore | Harry Rutter | Marianne Guenot | Sarah Chapelsky |
| BEGOÑA GIL BARCENILLA | Heather Angell | Marie Mannion | Sarah Deemer |
| Bernadette Keenan | Heather Eggins | Marie-Eve Brideau | Sarah Gullins |
| Bernard North | Helen Mccarthy | Marina Payen | Sarah Hart |
| Bex Foreman | Helen Mitchell | Marlena Skrabak | Sarah Nutter |
| Boris Pomortsev | Hellas Cena | Marlène Galantier | Sasha High |
| Brad Hussey | Hilary MacKenzie | Martha Acevedo | Scott Schorer |
| Brendan Mallia-Milanes | Hilda Mulrooney | Martina de Zwaan | sebastien grigioni |
| Brianna Leon | Ian Patton | martine LAVILLE | seedo seedo |
| Brittany Gurgel | Ioannis Linas | Mary Forhan | Sergio Bernasconi |
| Brooke LaFlamme | Isabel Silva | Maryfrances White | Sergio Macho García |
| Bruce Schirmer | Ivana Anusic | Massimo Cuzzolaro | Shabnam Kar |
| Bruno da Costa | J. Chris Eagon | Matt Hutter | Sharon Krzyzanowski |
| Callum Garner | Jacob Seidell | Maura Murphy | Sheena Bhageerutty |
| Camillo Ezio Di Flaviano | Jacqueline Jacques | Maureen Hirschfeld | SHEILA ABADIANO |
| Carley O'Kane | Jacqueline Rabenstein | Maureen Mosti | Shelley Martin |
| CARLOS ALBERTO CARDOSO DEL ALAMO | Jacques Himpens | Maxime Legendre | Shelly Russell-Mayhew |
| Carly Hughes | Jakob Jakobsen | Maxime St-Pierre | Sheree Bryant |
| Carol Frederick | James Byrne | Maxine Taylor | Sheri MacKenzie |
| Carol Harper | James Crosbie | Mckenzie Dow | Shona Jackson |
| Carol Pizzuti | James Doering | Megan Hicks | Silvia Mauri |
| Carolina Siqueira | James McCarthy | Megan Smyth | Simone Davies |
| Cassandra sääf | Jan Jablonski | Mélissa PHILIS | Sofia Makin |
| Caterina Conte | Janet M Lambert | Melissa Smith | Sofiia Desiateryk |
| Catherine O Sullivan | Janet Peterson | Melody Harding | Solveig Sigurdardottir |
| catherine birken | Janice Knapp | Michael Crotty | Sridar Govindaraj |
| Catherine Lin | Javier Arce | Michael Mantell, Ph.D. | Stefan Engeli |
| Cathy Breen | Jean O'Connell | MICHAEL PELLEN | Stefania Brovero |
| Cecilia Prieto | Jean-Philippe Magema | Michael Sutker | Stefanie Gerlach |
| Charlie Hirschfeld | Jean-Philippe Chaput | Michael Vallis | Stefano Gorini |
| Charlotte Matthysen | Jeanine Sherman | Michel Blais | Stephanie Tölle |
| Chiara Maffei | Jennifer Brown | Michel Suter | Stephanie Ray |
| Chloe Barry | Jennifer Sargent | Michelle Archer | Stina Ståhl |
| Christel Glinker | Jessica Catchpole | Michelle Vicari | Sue Jacques |
| Christian Tatschl | Jessica Walsh | Miguel Brito | Susan Sheldon |
| Christina Blekkenhorst | Jill Hamilton | Miriam Avendaño | Susana Fernandez |
| Christina Norlin | Jill Harrison | Mirjam Heinen | Susie Birney |
| Christine Chin | Jilla King | Mirto Foletto | suzanne grady |
| Christine Feillet-Coudray | Jilly Gibson Miller | Mitchell Roslin | Sylvain Iceta |
| Christine Hellendy | Jim Hewes | MOHAMMAD ALKILANI | sylvain iceta |
| Christine Rosenbloom | joanna nicholls | Mohammed Al-Anati | Sylvie UTHURRIAGUE |
| Christof Buser | Joanna Tan | Monica Roldan Suarez | Tami Higa |
| Claire Lee | Joanne Cloughton | Mourad LYOUBI | Taniya Nagpal |
| CLARA CCOUILLANDEAU | Joanne wong | Ms Glassar | Tim Edgar |
| Claudia Coelho | Jodi Mitchell | Nadia Edeis | Tony Goldstone |
| Claudio Maffeis | Joëlle BERNARDON | Nadia nappi | trewtewhr bdfhbnhjf |
| connie stuart | Joerg Zehetner | Nadya Isack | Triona Lord |
| Corrigan McBride | Jonathan Gabor | Nagammapudur Balaji | Valentina Vitiello |
| Cristina Parrino | Jose Eduardo Garcia Flores | Nakul Bhatia | Vandhana Patel |
| cynthia buffington | Joseph Nadglowski | Nancy Robinson | Vanessa Terrier |
| Dale Bond | Joseph O Leary | Nathalie MAZURE | Velos Christou |
| Dalila Ribeiro | Joyce Cheung | Niamh Arthurs | VENKATESH KANAKALA |
| Dana Gibson | Judith MacDonald | Nicola Heslehurst | Verónica Vázquez Velázquez |
| daniela consonni | Julia Reading | Nicola Michaud | Veronika Benesova |
| Danielle Lefebvre | julie kleeberger | Nicola Nzuza | Vicki-Anne Rodrigue |
| Daryl Tol | Julie St-Pierre | Nicole Houghtaling | victoria millay |
| David Hopson | Julien Lacoue-Labarthe | Nicole Pearce | Victoria Buiza Fernández |
| David Sánchez-Carracedo | Justine Thacker | Nina Crowley | Vincent Attalin |
| Dawn Hatanaka | Juthika Pal | nina Stuart | Vincenzo Trischitta |
| Deborah Ng | Kaitlyn Poole | Obesidades Mexico | Walter Lindstrom |
| Deborah Stewart | Karen Gaynor | Olivia Sewell | Walter Pories |
| Deepa D | Karen Capuzzi | P Wupperman | Warren Collmer |
| Dennis Smith | Karen L Godfrey | Paloma Zubieta | Wendy Clem |
| Desmond Hughes | Karen Patte | Pam Sheeran | Werner Göttling |
| Diana Maria Castillo Serrano | Karen Tan | Paolo Pilla | Willie Pallares |
| Dima Aboukasm | Karl Miller | Paolo SBRACCIA | Ximena Ramos Salas |
| Dina Benetti | karlijn burridge | Pascal Turbide | Yasmin King |
| Donna Cameron | Kathryn Bourque | Patricia Mayorquin | Yeiris Soto |
| Dorothee LAUVAUX | Kathy Hebert | Patrick Ferreira | Zaher Toumi |
| Dr Niranjan P | Kayl Association for Combating obesity non-profit organization | Patty Nece | Zahraa Abdul Sater |
| Eduardo Doval | Keith Godfrey | Paul Chesworth | Zulema Rodriguez |
| EDUARDO Márquez | Kelly Proulx | Paul Davidson |   |
Our Partners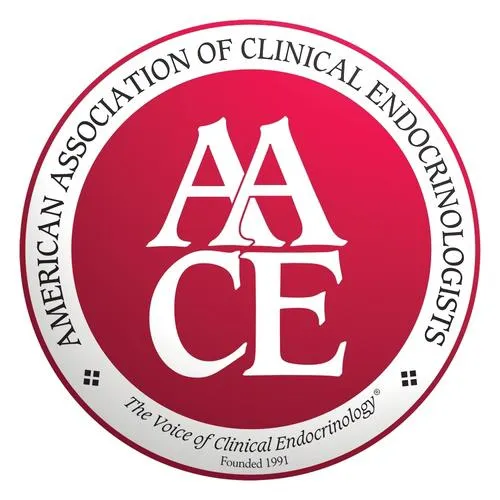 American Association of Clinical Endocrinologists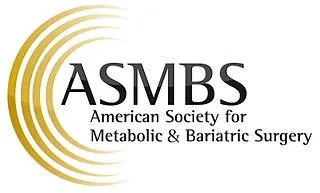 American Association for Metabolic and Bariatric Surgery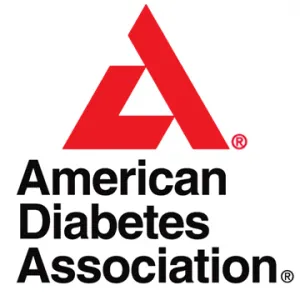 American Diabetes Association

Diabetes UK

European Association for the Study of Obesity

International Federation for the Surgery of Obesity and metabolic Disorders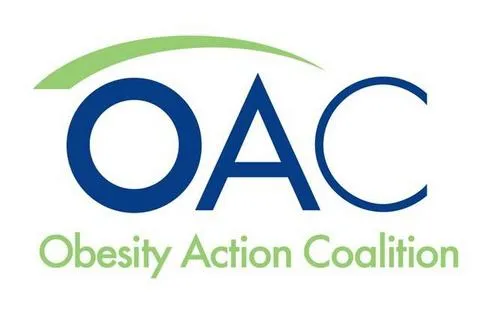 Obesity Action Coalition

Obesity Canada

The Obesity Society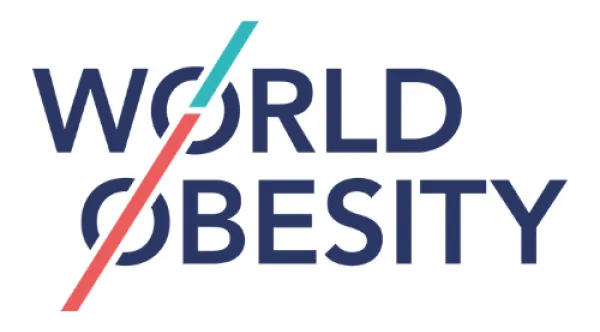 World Obesity Federation