Patient Involvement in Improving the Evidence Base on Inpatient Care (PERCEIVE)
PERCEIVE is a research programme which looks at the therapeutic environment on inpatient psychiatric wards. This programme emphasises service user views and also takes feedback from staff. PERCEIVE creates new questionnaires so the ward environment can be assessed. PERCEIVE also compares ward admission systems and enables staff teams to perform therapeutic interventions on the wards.
Psychiatric wards are unique, complex and challenging environments.  Service users and staff have long called for improvements to wards – including a more therapeutic atmosphere and more support through effective interventions.
PERCEIVE is taking place in 16 acute mental health wards in the South London boroughs of Lambeth, Lewisham, Southwark and Croydon. The research programme has attracted £2m of research funding from the National Institute for Health Research (NIHR) over five years from 2007 until 2012. However, the research in the PERCEIVE study is independent and is carried out by the Institute of Psychiatry, Psychology & Neuroscience (IoPPN) at King's College London.
The service directors of SLaM (the largest combined mental health trust in the UK) are grant holders of the research, in addition to a combined team of more than 25 researchers led by Chief Investigator Professor Til Wykes at the IoPPN. More than 1000 service users and 1000 acute ward staff members will have taken part in the programme by the time it is complete. 
Background
It is clear that the quantity and quality of research evidence in mental health has improved, but that some areas of practice have large evidence gaps. This is particularly apparent for inpatient care where mental health budgets are most highly invested. Most policy and practice take place largely in an evidential vacuum despite the wide consensus that such care is required for the effective management of some emergencies.
The transfer of care from hospital to the community has had clear effects on inpatient care, including increases in the levels of severity of symptoms and behavioural problems, increased numbers of detained patients and difficulty in staff recruitment and retention, leading to a service that can sometimes appear more custodial than therapeutic. Inpatient mental health care has been specifically targeted because these problems have been identified not only in surveys and policy documents but also in reports from service users. Additionally, these reports have highlighted solutions to such issues including increasing therapeutic activities, supporting staff skill development and increasing access to psychological support on wards.
Researcher Caroline Laker discusses nursing research and the benefits of the PERCEIVE project for psychiatric services:
Aims
To evaluate innovative hospital-based mental health care interventions:
Develop measures of staff and patient satisfaction
Measure key indicators of costs in inpatient services
Assess two admissions models: 'triage' and 'mainstream'
Integrate a menu of ward-led therapies and assess them by randomised control trial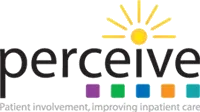 Contact us
Professor Til Wykes - Chief Investigator