Research Centre in International Relations
The Research Centre in International Relations (RCIR) conducts research on practices of security and conflict, their transformation, and their social and political implications.
The Centre is characterised by an interdisciplinary orientation, which draws on international political sociology, philosophy, and international political theory. Scholars associated with the Centre are interested in how the discourses and practices of security, war, and responses to conflict reflect and constitute particular governmental rationality that transcend the inside/outside, domestic/international distinction and that have implications for the constitution of political communities, social relations and their transformations.
Research conducted by members focuses on:
War and the government of populations.
The government of security and liberty.
Changing temporalities, uncertain futures, risk and resilience.
Culture and International Relations.
Discourses and practices of (in) securitisation.
The international political sociology of mobility.
Governmental rationality in crisis and catastrophe.
Human Rights, Ethics, and International Relations.
The role of the media and digital devices in conflict and security.
International politics of conflict and contention.
The postcolonial international and the constitution of political space.
Cosmopolitanism as a political project.
Intervention, peacebuilding and the re-shaping of societies.
Mobility and politics beyond community.
Social media and reinventions of community.
RCIR is now a part of the School of Security Studies Research Theme, International Relations and Ethics.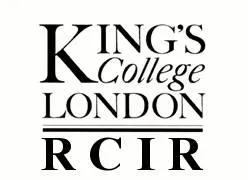 Contact us
Research Centre in International Relations 
To join our mailing list, for enquiries and submissions please email rcir@kcl.ac.uk
Visit the RCIR forum for short pieces and comment.