Health
Strengthening Hospital Management
Healthcare management encompasses a wide variety of activities and professional specialisms. These may be grouped into two categories: the "operational" – ranging from people management to biomedical engineering, estates and facilities - and "strategic" – such as leadership, organisational development and models of care.
Working with partners in Sierra Leone over the years, we have focused on strengthening laboratory facilities, medical records systems, and hospital management structures needed to deliver essential health services within the teaching hospital complex at Connaught Hospital.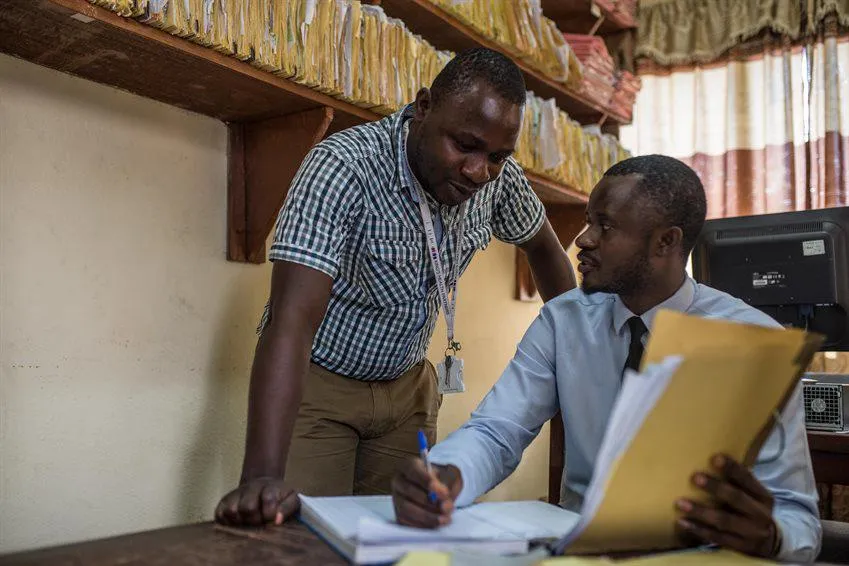 Impact
CASE STUDY
Establishing a health records management system
Patient information systems allow health professionals to track individual health problems and treatment over time, as well as improving the delivery of services. Analysis of data in patient information systems can lead to new insight and understanding of health and disease, and support strategic decision making. We worked with the records office staff at Connaught Hospital to improve the health records system. This has allowed the hospital to improve patient safety and quality of care, as well as enabling staff to undertake meaningful clinical audits and quality improvement projects.