Arts & Culture
Students' Pots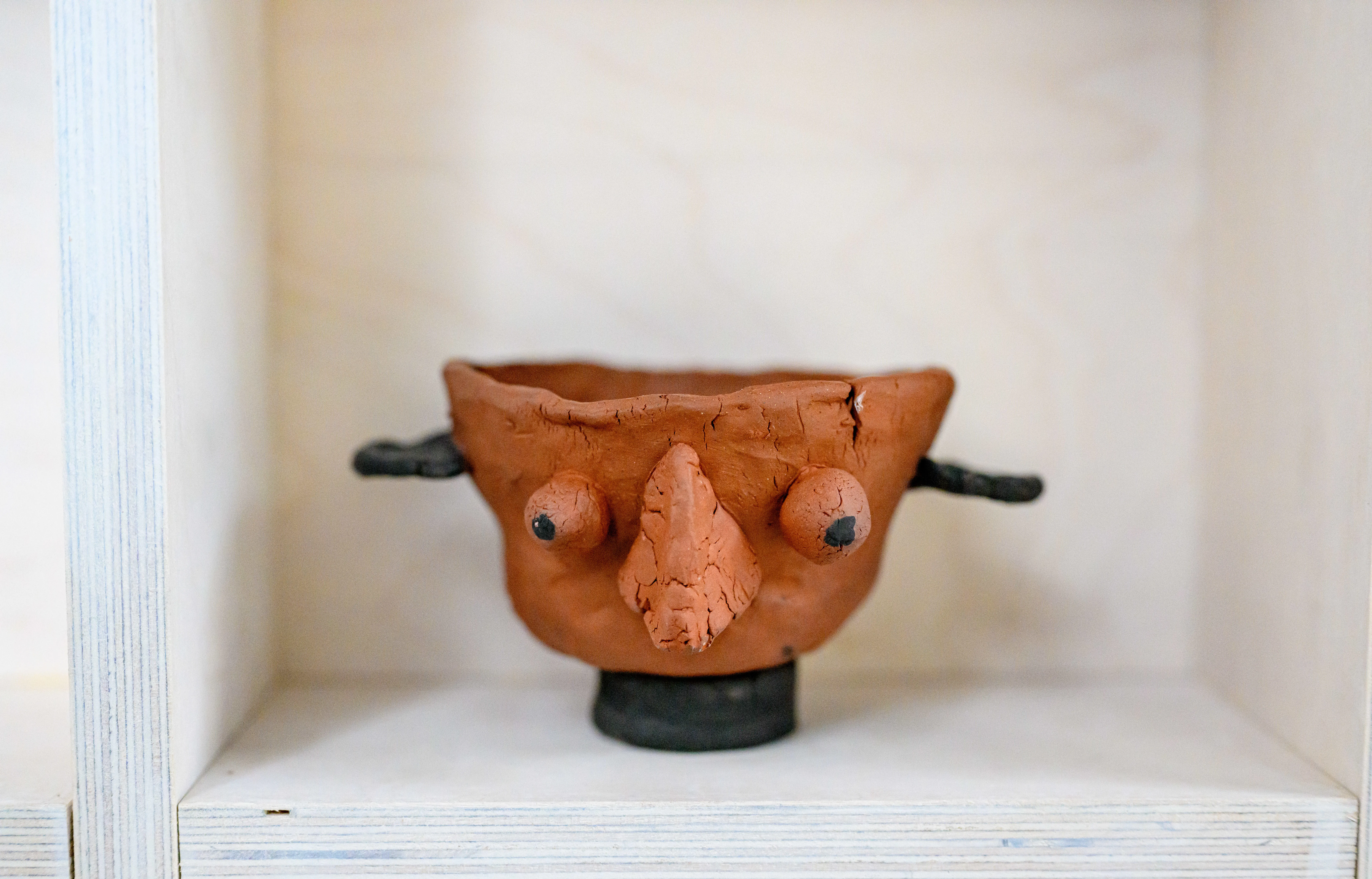 These clay pots were made by second- and third-year undergraduate students in the Classics Department during a module called The Art of Making in Antiquity convened by Dr Will Wootton.
The course was created as a result of the Art of Making in Antiquity project (2011-2013) with the intention of engaging students in recent research. The course explores the materials and methods used to produce a range of crafts in the Classical world, and examines how social and economic histories of ancient craftspeople are written using the archaeological evidence.
Students are given the opportunity to meet artists, visit their studios, and make objects themselves in order to appreciate better the processes involved while also engaging critically with how we understand and reconstruct the past.
---
The Department of Classics combines specialists in ancient languages, literature, history, philosophy, archaeology and art.
We are committed to championing the breadth and diversity of our discipline as well as its relevance to the present. The objects displayed are just one example of the interconnections between our teaching and research as well as the  wider impacts. Similar projects can be found within the department clustering around themes as diverse as accessibility in museums, the art market and the politics of repatriation, contemporary art and the Classics, conflict resolution, cultural heritage protection in conflict zones, international adoption, opera and antiquity, and religious persecution. 
---
This exhibit can currently be found in The Curiosity Cabinet at 171 Strand - supported by King's Culture and the Faculty of Arts and Humanities.
To find out more about the Cabinet and other objects on display, click here.