Health
International
Surgical service development
Working with partners at the Ndola Teaching Hospital, this project aims to address the disparities in surgical care provision in the Copperbelt Province of Zambia.
In Zambia, 80% of the population live more than two hours away from a hospital capable of providing safe surgical care. It is our ambition to establish a modern, physical and digital training hub at Ndola Teaching Hospital, providing a variety of training opportunities. Increased technical competencies and capacity to deal with both routine and complex surgical cases will enhance patient safety and quality of care for elective and emergency surgical procedures within the province.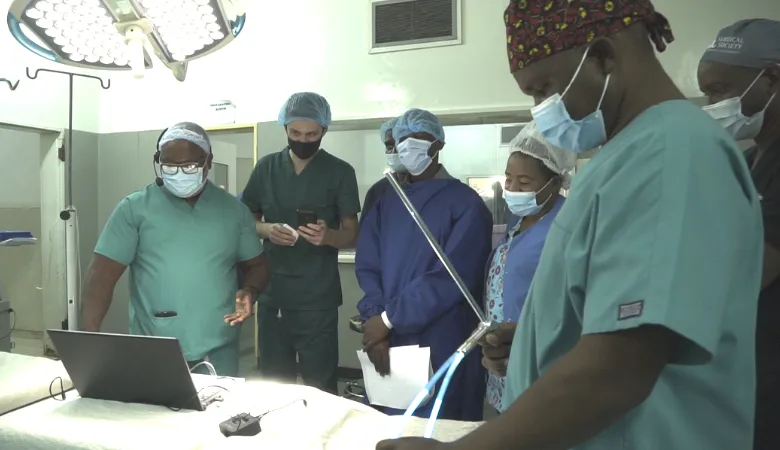 How KGHP is supporting our partners in Zambia
With funding from Health Education England/THET, we have worked with engineers to install a bespoke audio-visual tele-mentoring link. The link allows consultant surgeons in London to observe live laparoscopic surgery in Ndola and support learning among the Zambian surgeons as they develop their skills. The tele-mentoring link will enable the Ndola team to grow their confidence and skills, with huge potential benefits for patients in Ndola, as well as offer learning opportunities for the team at King's College Hospital.