Health
TOBeATPAIN Project 4: Role of brain and spinal cord micro(glia), TSPO and IL-8 in arthritis associated pain
We have discovered an association between pain, inflammation and joint disease severity with i) elevated levels of IL-8 both in serum and cerebrospinal fluid of patients and ii) a functional polymorphism of the translocator protein TSPO which affects its binding affinity. Fibromyalgia is a common comorbidity in RA, and explain the remaining pain in a subpopulation of RA patients with remaining pain despite good disease control. The late phase of the collagen antibody-induced arthritis (CAIA) model, with persistent pain persists resolution of inflammation, may model certain aspects of fibromyalgia pain. Mice subjected to) model of RA present with increased spinal microglia and astrocyte reactivity and elevated levels of mouse IL-8 analogue CXCL1 in the late phase of the model. There is a link between TSPO and IL-8 release in spinal glia cells and also a regulatory role for TSPO on glia reactivity and cytokine release.
This project has received funding from the European Union's Horizon 2020 research and innovation programme under the Marie Skłodowska-Curie Grant Agreement No 764860.
Aims
ESR 4 will:
Investigate microglia and astrocytes activation in pain-related areas of the brain in the CAIA model;
Examine links between TSPO, IL-8 and associated factors in primary cultures of mouse and human glia cells derived from brain and spinal cord;
Investigate the involvement of TSPO and IL-8 in CNS nociceptive signalling by using TSPO knock out mice as well as overexpression and pharmacological tools blocking the CNS action of IL-8.
Expected results
Definition of the contribution of microglia and astrocytes, TSPO and IL-8 in RA-associated CNS sensitization and chronic pain.
Secondment(s): Kancera (1 month). Training in pharmacokinetics, product development strategy, product launch & management and public relations. UKJ (3 months). Spinal cord electrophysiology to study the role of TSPO/IL-8 in spinal sensitization. KCL (3 months). microPET with TSPO in brain of CAIA model.
Our Partners

Kancera AB
Project status: Ongoing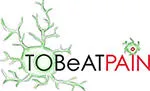 Contact us
Project manager: Susan Barker
Keywords
PAIN
NEUROSCIENCE
SPINE