Health
TOBeATPAIN Project 5: Role of microglia and macrophages and the CX3CL1-CX3CR1 pathway in arthritis-induced pain
Microglia display signs of activation in the spinal cord in experimental models of RA and a pro-nociceptive involvement of the neuronal chemokine fractalkine (CX3CL1) and its microglial receptor CX3CR1 has been observed in a model of RA. Furthermore, RA is characterized by accumulation of macrophages into the joint, but it is not known if these cells also infiltrate the dorsal root ganglia (DRG) and the CNS. Our preliminary data indicate that disruption of the CX3CL1-CX3CR1 pathway with systemic drugs reverses pain-like behaviour in experimental RA. However, we have little information about the temporal involvement of microglia in the CNS (e.g. if they polarize towards M1/M2 phenotype differently over time), possible contribution of macrophages, and role of the CX3CL1-CX3CR1 pathway plays in these processes.
This project has received funding from the European Union's Horizon 2020 research and innovation programme under the Marie Skłodowska-Curie Grant Agreement No 764860.
Aims
In experimental RA, ESR 5 will examine:
Macrophage infiltration and microglia activation/polarization in DRG, spinal cord and brain over time using flow cytometry/sorting (FACS), mRNA analysis and immunohistochemistry/histology;
If systemic and spinal inhibition of the CX3CL1-CX3CR1 pathway attenuates pain-like behaviour using CX3CR1 antagonists;
If interruption of CX3CL1-CX3CR1 signalling results in altered microglia/macrophages activation states and whether such changes and alteration in macrophage migration to the CNS are mediated via peripheral and/or central sites of action of CX3CR1 antagonists.
Expected results
Definition of the extent of macrophage accumulation in joint, DRG and spinal cord.
Definition of the role of CX3CL1-CX3CR1 pathway in RA induced pain-like behaviour.
Secondment(s): KI (3 months). Examine effect of CX3CR1 antagonist on pain in a model of RA. MUI (4 months). Assess pain behaviour in arthritis in CX3CR1 KO; analyse microRNA profile in microglia isolated from spinal cord or brain from controls and arthritic WT and CX3CR1 knock-out mice.
Our Partners

Kancera AB
Project status: Ongoing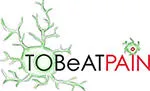 Contact us
Project manager: Susan Barker
Keywords
PAIN
NEUROSCIENCE
SPINE