Health
TOBeATPAIN Project 6: Neuroinflammation and pain in a mouse model for Fabry disease
Fabry disease (FD) is an X-linked lysosomal storage disorder due to deficiency of the enzyme α-galactosidase A (αGal), which leads to accumulation of neutral glycosphingolipids, mainly globotriaosylceramide (Gb3). Peripheral blood monocytes from FD patients present with high cytokine expression and production, and Gb3 and toll like receptor 4 (TLR4) are involved in this phenotype. To generate new hypotheses on the pathogenesis of FD pain, this project will evaluate innate immune system-mediated regulation of cytokine expression in the peripheral nerve, spinal cord and brain.
This project has received funding from the European Union's Horizon 2020 research and innovation programme under the Marie Skłodowska-Curie Grant Agreement No 764860.
Aims
ESR 6 will:
Assess macrophage infiltration and microglia activity in dorsal root ganglia (DRG), spinal cord and brain (IHC) in a mouse model of FD;
Explore cytokine mRNA and microRNA expression profiles and perform associated target gene analysis (qPCR) in DRG, peripheral nerve, spinal cord and brain;
Identify mechanistic pathways through a bioinformatics approach;
Validate specific FD related new targets as well as cytokines and microRNAs in vivo (behaviour using pharmacological blockers/activators followed by expression analysis).
Expected results
Definition of the role of microRNAs and cytokines in macrophages/microglia-mediated mechanisms and identification of novel targets that underlie pain symptoms in FD.
Secondment(s): Eli Lilly (6 months). Bioinformatics tools to identify significant mechanistic pathways, and training on product development strategy, product launch & management, public relations.
Our Partners

MUI, Medizinischen Universität Innsbruck
Eli Lilly and Company Ltd
Project status: Ongoing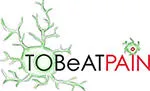 Contact us
Project manager: Susan Barker
Keywords
PAIN
NEUROSCIENCE
SPINE